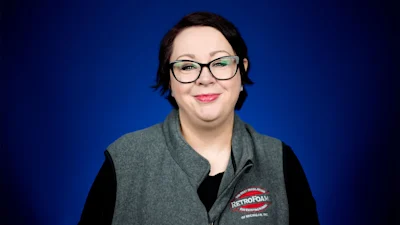 Shipping containers are good for more than cargo – they also make great places to live.
But this ideal tiny home can get not so comfortable really fast if it isn't properly insulated.
Why you ask? Because of science.
Actually, it's because metal is a great conductor, so if it's hot outside, your shipping container home just became an oven. The same is true when it comes to the winter and you're stuck living in an ice chest.
Ridiculous comparisons aside, choosing and buying the best home insulation can be complicated when where you're living is outside of what is considered the average home. Shipping container home insulation is limited to a few options, including wool, cork, recycled denim, foam board, and closed cell spray foam. This is because you want to choose a material that doesn't take up a lot of space so you don't lose out on the square footage of your home.
We want to help you achieve the insulated shipping container of your dreams. Let's dive into those insulation options so you can pick the one that best meets your needs.
How to Insulate a Shipping Container Home
Shipping container homes are growing in popularity as they offer a sustainable and pretty inexpensive option for a home.
With more than 300 million empty shipping containers sitting in ports around the world, the $2,000 price tag makes them pretty appealing, according to Rise. The cost might be low, but if the insulation isn't up to par, then you could be left in a home that is more like an uncomfortable metal box.
Don't sweat it though, because you have options.
Wool Shipping Container Insulation
Wool insulation is as natural as it gets – it comes from sheep!
Wool has the same R-Value as fiberglass or other fibrous insulation materials and comes in batts. These batts make it easy to install the wool on the shipping container walls, ceiling, and floor. While that's great that wool is comparable to fiberglass, that also means that like fiberglass, it can still allow for air movement.
There is another benefit of wool insulation and it comes right from the sheep. The lanolin in sheep wool is actually a natural flame retardant, so it shouldn't need any treatment with chemical solutions, according to Rise.
Cork Shipping Container Insulation
Another natural resource option is cork.
Cork is a renewable option as it comes from cork trees. The interesting thing about cork trees is that they don't need to be cut down in order to harvest the material. The cork is harvested from the trees every nine years, according to Cork Forest.
#TheMoreYouKnow
Anyways, the cork insulation comes in boards or rolls that can be installed throughout the shipping container. You'll need to cut the material so it fits against the surface. You will also need to use water-based contact cement to make sure it adheres properly.
Recycled Denim Shipping Container Insulation
Discarded jeans are being recycled into an insulation option.
Denim insulation is recycled from textile fibers that are made into batts. This material is non-toxic but is twice the weight of fiberglass. Another thing to keep in mind is that it is hard to cut if it doesn't perfectly fit in the space on the walls or ceiling.
Foam Board Shipping Container Insulation
Foam board insulation is a rigid panel that is made of either polystyrene, polyisocyanurate, or polyurethane.
They come in a variety of thicknesses and lengths, which makes them easy to work with in the confined spaces of a shipping container.
Foam board, much like the cork will need an adhesive so it attaches to the metal surfaces of the container.
Closed Cell Spray Foam Shipping Container Insulation
Closed cell spray foam is great for shipping containers because it is the only material that creates a complete air seal.
Closed cell has a very low expansion rate and is very durable. This means the insulation isn't going to take up your limited square footage.
While it is a costly option, the money saved in energy use means the foam pays for itself over time.
The air seal is really what's key. Like I said above, metal is a great conductor for temperature. This air seal will keep the outdoor elements out, so even if the metal gets hot or cold outside, the foam will keep the inside the temperature you want.
This kind of spray foam should also be done by a professional, as DIY kits can be unpredictable and costly if you've never used one before.
Container Home Insulation
Buying home insulation is something you really only want to do once.
When creating the shipping container home of your dreams, choose the insulation that is going to help you meet your goals. Spray foam insulation is a great energy efficient option as it not only creates an air seal that will make the tiny home more comfortable, but that air seal will help you save money on monthly energy bills.
Spray foam insulation has a lot of benefits and our Learning Center has a lot of resources that can help you out on your educational journey.
Related Articles
Spray Foam Essential in Transforming Amish Shed into Tiny Home
Tiny House Insulation Options: What is the Best Insulation for a Tiny House?
6 Tiny House Insulation Problems that Can Make Installation a Nightmare
About Amanda Ringler
Amanda previously has worked as a breaking news and crime reporter, TV news producer, and editor in Flint and Detroit. Throughout her career as a journalist, she has won several awards from The Society of Professional Journalists - Detroit Chapter and the Michigan Press Association. As part of the RetroFoam of Michigan family, Amanda uses her experience as a journalist to write content that will help educate homeowners on the benefits of foam insulation. When Amanda isn't writing, she's spending time with her husband and rescued huskies. She also loves knitting, making art, cooking, and hosting dinner and a movie night for friends and family.