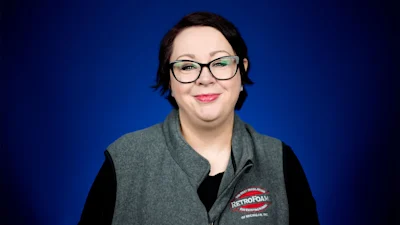 As you plan out finishing your basement, you also need to think about the cost of spray foam insulation to make it a comfortable space.
Insulating your basement consists of a combination of three areas – the basement walls, the basement ceiling, and the rim joist. Whether you're transforming your basement into a rec room or an extra bedroom, creating an air seal will make the space more comfortable, and quieter, while saving you money on monthly energy bills.
RetroFoam of Michigan has more than 20 years of experience insulating homes across the lower peninsula and the greater Toledo area with spray and injection foam insulation. We know using spray foam insulation is the best way to create the air seal you need for your basement.
We want to educate every homeowner as much as possible, so in this article, we'll talk about the cost, but also the factors that go into it.
How Much Does it Cost to Insulate a Basement with Spray Foam?
The average cost to insulate a basement with spray foam insulation can run anywhere between $4,000 and $8,000.
This rough estimate includes the walls, ceiling, and rim joist, but doesn't include any discounts or rebates you may be eligible for.
What Factors Determine Basement Spray Foam Insulation Cost?
The size of the basement and what areas are to be insulated is the top factor when determining the cost to insulate the space.
Another factor in determining the cost is the material used in the installation process. In most cases, spray foam insulation will be used in the basement walls unless the drywall has already been put up. While not as common, in that case, injection foam would be used instead.
If spray foam is used, then there's the decision between closed and open cell spray foams. This can also factor into the cost because closed cell tends to be more expensive than open cell spray foam.
Open Cell vs. Closed Cell Spray Foam Insulation for the Basement
Many contractors will say to use open cell spray foam above grade and closed cell spray foam below grade – which means above and below the ground level.
The reason for this recommendation is that some contractors believe that because closed cell spray foam is an absolute vapor barrier, it doesn't let moisture move through it, and is resistant to bulk water. This is true, but it can also hide these leaks, which can cause other issues, including structural damage and mold.
In Michigan's climate zone, we can be more prone to moisture issues, and that's why contractors will suggest closed cell spray foam. An experienced contractor won't recommend closed cell spray foam to fix any moisture problems in the basement. It's better to address that problem than put a layer of closed cell foam on top of it in hopes of fixing it.
Both closed and open cell foam will provide the needed air seal at an application of 2-inches and 3-inches, respectively.
Most homeowners are unaware that open cell spray foam insulation won't absorb and retain water, so if the basement leaks, it will show the homeowner where the leak is so it can be fixed before causing further damage. Because of this and open cell foam's superior sound-dampening abilities, more and more homeowners choose open cell spray foam to insulate their basements.
What is the Process for Installing Foam Insulation in a Basement?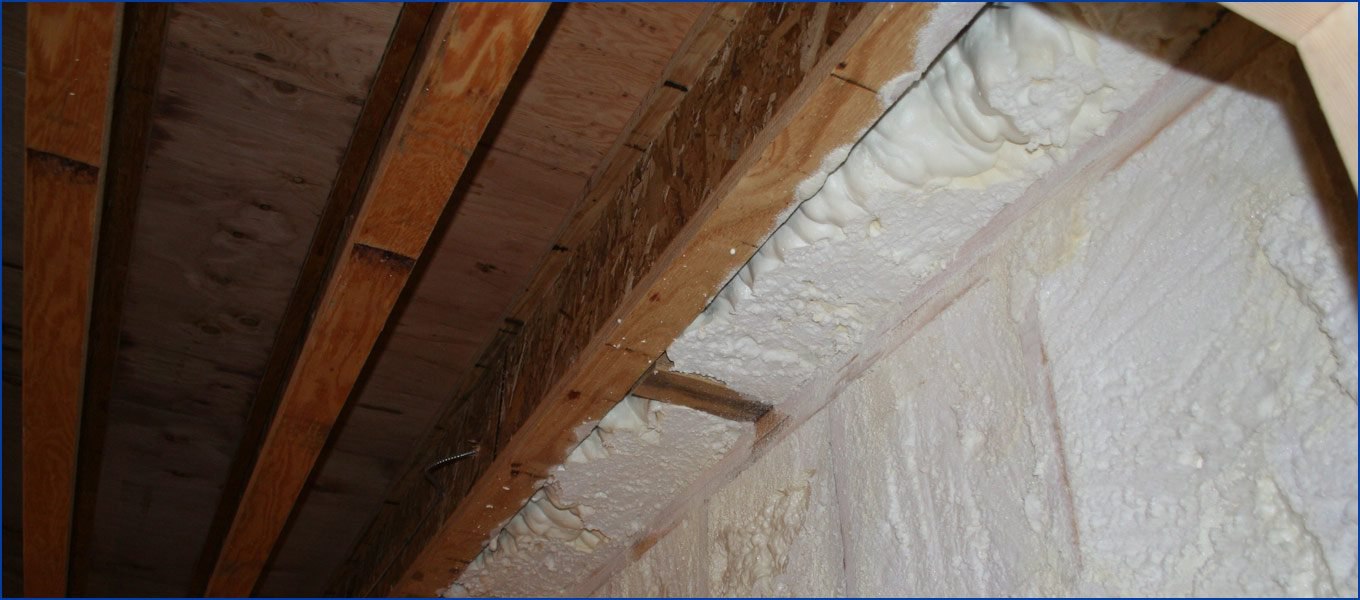 Insulating the entire basement – walls, rim joist, and ceiling usually takes about four to six hours.
The installation process involves spraying the open cavity of the walls, the rim joist, and the ceiling. If the drywall is already up, then injection foam would be used in the wall cavity. Injection foam can also be used if you have concrete block walls you plan to leave exposed.
A good contractor will suggest the basement wall studs are furred out about a quarter of an inch to a half-inch. This is recommended so that when the concrete walls are sprayed, the foam can get behind the stud to prevent any thermal bridging.
Thermal bridging, also called a cold bridge or heat bridge, is an area of a building with a significantly higher heat transfer than the surrounding materials resulting in an overall reduction in the building's thermal insulation.
Thermal bridging is most commonly found on the studs of exterior walls, attics, and roof structures.
Much like the process of insulating a rim joist, items in the basement need to be moved away from the walls and covered.
If there is any old insulation in the basement ceiling or rim joist, a crew will come to your home to remove that old insulation so that the spray foam can do its job.
On the day of the installation, the crew will run a hose into the basement that they will use to spray the foam onto the ceiling, rim joist, and exposed walls. Once the foam is sprayed, if there is any excess in the wall cavity, it will be cut so the drywall or paneling can be placed with no problem.
If the walls are already enclosed, the process is similar, except that holes will be drilled into the drywall so the foam can be injected into the cavity. Once the foam is installed, a crew member will put a Styrofoam plug into the drilled holes, tape it, and then place a rough patch of drywall mud over it.
For a basement with concrete block walls, holes will be drilled in the middle of the wall into the cavities left open by lining up the cores. Those cores are then filled with foam preventing air movement.
What Services Should Be Included with Professional Basement Insulation?
A good insulation contractor should offer several services that start with your call for a free in-home estimate and end with a more comfortable basement.
Some of the services that should be offered include:
A free, no-hassle estimate for your project.
Free concierge program that gives you a person you work with from the beginning to the finish of the project to answer any and all questions you might have.
Help with applying for financing for the project.
Cleanup preparation for the insulation job, including removing old insulation.
Cleanup once the job is complete so your home looks like it did before we arrived.
Rebates filed with your energy provider.
Offer a lifetime warranty that is connected to the house and is transferable.
Other Ways to Conquer High Energy Bills, Cold Floors, and Drafts
A cold and uncomfortable basement and a rim joist letting air into your home can contribute to high monthly energy bills, but they aren't the only culprits.
Heat loss in your home could also be due to little or no insulation in your attic.
Cold walls, drafts, and high energy bills are also signs you need new or better insulation in your exterior walls.
Insulating your entire home with foam insulation can make a year-round difference in your comfort and energy bills. You will be warm in the winter and cool in the summer without paying a fortune.
Getting Started with a Free Estimate
Are you ready to experience the benefits of foam insulation in your basement?
If you'd like to learn even more about the benefits of foam insulation in your home, check out the Learning Center on our website.
When you're ready to schedule a free in-home estimate, give us a call at 866-900-3626 or fill out the form on our website.

Related Articles
What is the Best Way to Insulate Concrete Block Walls in Homes?
Can You Use Spray Foam to Stop Basement and Foundation Leaks?
Does Spray Foam Insulation Absorb Water?
About Amanda Ringler
Amanda previously has worked as a breaking news and crime reporter, TV news producer, and editor in Flint and Detroit. Throughout her career as a journalist, she has won several awards from The Society of Professional Journalists - Detroit Chapter and the Michigan Press Association. As part of the RetroFoam of Michigan family, Amanda uses her experience as a journalist to write content that will help educate homeowners on the benefits of foam insulation. When Amanda isn't writing, she's spending time with her husband and rescued huskies. She also loves knitting, making art, cooking, and hosting dinner and a movie night for friends and family.