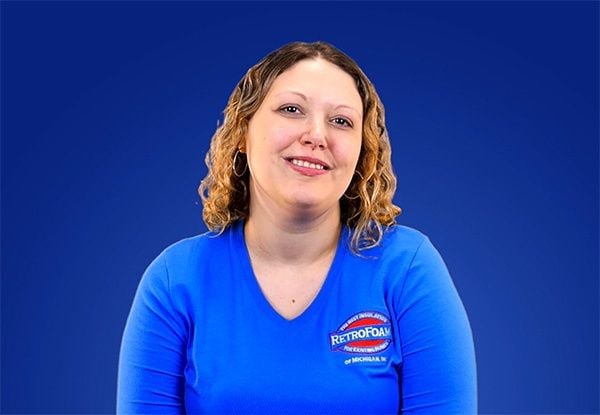 Investing in your home insulation can mean a lot of research, budgeting, and planning.
Once you find that spray foam insulation is an option for your home it will then lead to a lot more questions about foam insulation cost.
As the concierge accounting consultant here at RetroFoam of Michigan, I want to address how you can plan, budget, and pay for spray foam all in one convenient location. For the purpose of this article, all of this planning will be if you are working with us. Don't be discouraged though because these tips can help you plan for your home insulation regardless of who you work with.
Long-term energy savings and home investment returns will also be highlighted.
I will explain why planning and budgeting for your foam insulation are important. Providing several suggestions pertaining to our budget calculator, financing, rebates, and ways to save on spray foam insulation cost.
The money put into your home is an investment and planning can equate to savings. This article is your one-stop hub for all financial aspects of spray foam insulation.
How to Plan for Foam Insulation Cost
Once you feel like you may have insulation deficits in your home the first step is to evaluate your insulation needs.
You can check with your local heating provider to see if they offer home energy audits. You can also self-evaluate your home by listing areas that have issues or are uncomfortable. These areas should include your attic, crawl space, basement, walls, and your rim joist.
Once you have identified the areas in your home that need to be updated insulation, it is helpful to check out our budget calculator to get a rough estimate for your project, just keep in mind it doesn't include any discounts or rebates you could be eligible for. After this, you're ready to meet with one of our experienced project managers.
RetroFoam of Michigan offers free quotes from our knowledgeable project managers. These guys have years of experience and can help identify problem areas and assist in planning, scheduling, financials, and the entire general process.
Once you decide on a spray foam plan for your home and you've signed the contract you'll need to put down a deposit ranging between $300 to $1,000 depending on the project total. This deposit is subtracted from your job total and holds a date on our schedule.
Here are a few other things to make the process easier:
Flexible scheduling. We will work around other contractors, which is great for remodeling projects and new build homes.


Seamless cooperation and assistance with third-party lenders. There are financing options available from GreenSky, and Michigan Saves. Some homeowners choose to finance as it offers a convenient way to pay for their insulation project.


We process qualifying mail-in rebates with providers. Whether you have Consumers Energy, DTE, Semco, or Michigan Gas, we'll process qualifying mail-in rebates for you. We work closely with Consumers Energy and DTE on their home performance rebate program. For those who qualify, we are able to assist with the rebate application, process the application, and in some cases take the rebate amount directly off your invoice so you don't have to wait for the rebate check in the mail.


Payment is due when the job is finished. You place your deposit to get on the schedule, and once the work is complete the rest of the balance is due. We accept all major credit cards, checks, cash, and approved loans.
The Long-Term Value of Foam Insulation
Now that we have covered ways to prepare and save on spray foam insulation costs, let's factor in long-term value.
RetroFoam of Michigan has followed up with some of our homeowners, and they say they are experiencing savings between 10 percent to 50 percent on their monthly energy bills.
Although spray foam insulation costs are higher compared to traditional insulation like fiberglass and cellulose, the long-term savings more than make up for it. Another thing to keep in mind is that those traditional insulations will sag and settle over time, so they will need to be regularly maintained, adding more cost.
Foam insulation doesn't shift, settle, or sag and will last the lifetime of the house. That's why we offer a lifetime warranty on the product and the workmanship that can be transferred from homeowner to homeowner.
Keep your educational journey going by checking out the Learning Center on our website where we have tons of foam insulation resources.
Related Articles:
The Total Lifetime Cost of Foam Insulation: It's Less Than You Think
How Much Does Foam Insulation Cost for an Existing Home?
Ultimate Foam Insulation Buying Guide for Existing Homes
About Jennifer McFatridge
Working in the customer service industry since she was 15-years-old, Jenn learned the importance of quality service, multitasking, organization, and scheduling. She brings that experience with her to RetroFoam of Michigan as our Concierge Accounting Consultant. Jenn has an Associate's Degree in Child Development, where she focused on small business courses. She also has taken marketing and fair housing courses. From processing rebates to assisting with the financial aspects at RetroFoam of Michigan, Jenn works in every area where she is needed. With three sons, down time isn't a phrase Jenn uses often. Her children are actively involved in youth baseball and church activities. Other activities she enjoys with her family are outdoor gardening, camping, and taking the kids to the park.