What to Expect During a Professional Home Energy Audit (Assessment/Measurements/Cost)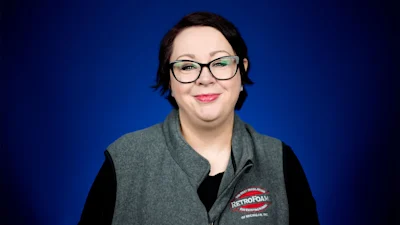 You've requested a home energy audit from a professional auditor, so now you need to know what to expect.
There are a few different ways to determine the energy efficiency of a home, including DIY energy audits, assessments from energy providers, and professional BPI-certified auditors. For the purpose of this article, we will discuss solely what to expect during a professional home energy audit.
When an auditor comes out for a home energy assessment they will measure the gas and electrical usage of your appliances, as well as find any air leaks and spend about 2 to 5 hours with you depending on the size of your home. These assessments won't just make your home more energy-efficient, in some cases, it will even make your home more comfortable.
RetroFoam of Michigan is BPI certified and has been working with homeowners across the lower peninsula to make their homes more energy efficient by adding foam insulation. With this experience and our partnerships with energy and gas providers across the state, we know exactly what you should expect during a professional energy audit.
In our continued efforts to educate homeowners, we are going to break down what you should expect when you get a home energy audit.
Home Energy Audit
Homeowners get a home energy audit from a professional auditor.
You will want the professional who comes to your home to understand what building science is as it relates to your house. Building science is the study of buildings in relation to energy efficiency and air sealing, as well as the energy consumption of appliances.
Appliances Assessment
The auditor that comes to your home is first going to go throughout your house to check all of the appliances. They will check the age, condition, and the efficiency. This includes your furnace, AC unit, water heater, washer, dryer, refrigerator, and stove. They might even decide to take a look at your television as well.
Any appliance that is a major draw on either the natural gas or electricity, they are going to want to look at. This will help them determine how efficient your home is as a whole.
They will also check your HVAC system and ducts to make sure the system is the right size for your home, the ducts are properly sealed, and that the ducts are placed properly for the system.
Blower Door Test
Next, the auditor is going to be looking for any areas of your home where there could be air leaks. This is done by performing a blower door test.
When this test is performed, the auditor will be able to figure out how much air leakage you have in your home. Once the test is finished, the auditor will go around with a thermal imaging camera or smoke pencil to pinpoint where the air is getting into your home.
During this process, the auditor will take a look at your doors and windows to see if air is leaking in around them as well. In some cases, they might suggest replacing the older windows and doors if they are responsible for air leakage.
While they are looking for air leaks, the auditor is also going to assess the insulation you have in your home in areas like the basement, crawl space, and attic. The walls are harder to look at, so they may remove an outlet cover to try to get an idea of what is in there.
Safety Checks
Finally, the auditor will do a safety check of the appliances in your home. They will be looking for gas leaks, spillage, and back drafting. Gas leaks are pretty easy to understand, but what exactly is spillage or back drafting?
Spillage and back drafting is basically when the exhaust from the appliance is making its way back into the room instead of out of the house. If this is the case, the auditor will recommend replacing those appliances.
After the Home Energy Audit
After the home energy inspection is complete, the auditor will sit down with you and tell you what they have found and how it can be fixed.
If your appliances are outdated and not energy efficient, the auditor will recommend replacing them with a more efficient model.
Next, the audit will tell you if you have air leaks in your home and how to fix them. They will recommend adding an insulation material that creates an air seal.
RELATED: What is Air Sealing a Home?
Home Energy Audit Cost and Possible Rebates
The cost of a home energy audit ranges between $300 and $500.
The good news is that some energy providers will offer rebates to their customers if they have a home energy audit done at their home and have the recommended work completed.
Making Your Home More Energy Efficient
Making your home more energy-efficient won't just save you money on your monthly energy bills, it will also make your home a much more comfortable space.
If you want to learn more about home energy efficiency and sealing the air leaks around your home, check out the Learning Center on our website.
About Amanda Ringler
Amanda previously has worked as a breaking news and crime reporter, TV news producer, and editor in Flint and Detroit. Throughout her career as a journalist, she has won several awards from The Society of Professional Journalists - Detroit Chapter and the Michigan Press Association. As part of the RetroFoam of Michigan family, Amanda uses her experience as a journalist to write content that will help educate homeowners on the benefits of foam insulation. When Amanda isn't writing, she's spending time with her husband and rescued huskies. She also loves knitting, making art, cooking, and hosting dinner and a movie night for friends and family.