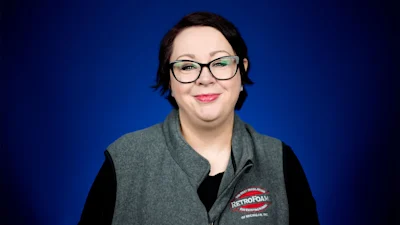 Are you thinking about having an estimate for foam insulation from RetroFoam of Michigan, but you don't know what to expect?
You've probably heard the horror stories about salesman being pushy, using high-pressure tactics, or haggle over pricing with homeowners. While those types of salespeople exist out in the wild, they aren't a part of our mission here at RetroFoam of Michigan.
We have insulated thousands of homes across Michigan's lower peninsula since we started in 2002. Our mission isn't to sell homeowners, it's to help them with the problems they are experiencing when it comes to the comfort and energy efficiency of their home or pole barn.
Let's talk in more detail about what you can expect during a RetroFoam of Michigan estimate.
What to Expect During a RetroFoam of Michigan Estimate
As we said in the beginning, you've heard a lot about pushy salespeople, but that's not us.
So, what should you expect during a RetroFoam of Michigan estimate?
At the time of the estimate, one of our professional estimators will meet you at your home or other insulation projects. The estimator wants to better understand your goals and what you want to accomplish, specific to the kind of comfort and energy problems you are experiencing.
You may not be aware, but there are times that the root of the problem originates in another part of the home. Those cold drafts could be coming from your crawl space, not your walls. This is why we like to look at all areas of your home from the attic to the basement and do a thorough job to determine what course of action best fits your needs.
The estimator will take measurements and create drawings of the project that helps the crews on the day of installation.
Once the estimator is done taking a look around, they will share what they found and provide you with an expert recommendation for you to reach your goals. A formal estimate will then be prepared for the project.
The overall goal we are trying to reach is answering your questions and share what options you have for your home. This is so you have all the information you need to make an informed decision for your home without those high-pressure sales tactics.
Before the Estimate
We know insulation isn't something you buy every day, so we will share some helpful resources with you to review before your estimate.
If you have any questions before your estimate, just reach out to your concierge or call our office at 866-900-3626.
About Amanda Ringler
Amanda previously has worked as a breaking news and crime reporter, TV news producer, and editor in Flint and Detroit. Throughout her career as a journalist, she has won several awards from The Society of Professional Journalists - Detroit Chapter and the Michigan Press Association. As part of the RetroFoam of Michigan family, Amanda uses her experience as a journalist to write content that will help educate homeowners on the benefits of foam insulation. When Amanda isn't writing, she's spending time with her husband and rescued huskies. She also loves knitting, making art, cooking, and hosting dinner and a movie night for friends and family.