Insulating Basement Walls: Open Cell vs Closed Cell Spray Foam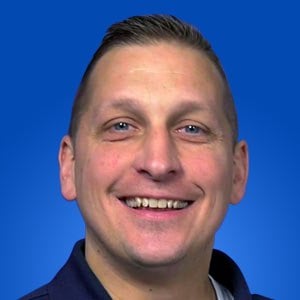 Whether you use it as storage or as a gaming room, your basement walls need insulation.
You want spray foam, but which is better – open cell or closed cell?
Here's the thing, both open cell, and closed cell spray foam creates the air seal you're looking for. The big difference is going to be what you intend to use your basement for, but more on that in a moment.
As a project manager here at RetroFoam of Michigan, I work with homeowners to help them overcome challenges caused by little to no insulation in their homes. The basement of your home doesn't need to be a cold, dank space that you try to avoid.
Our goal is to educate homeowners on all things home insulation. As part of that goal, I am going to lay out for you which spray foam insulation for basement walls will be best depending on how you use the space.
How to Insulate Basement Walls: Open Cell or Closed Cell Spray Foam
For the purpose of this article, let's focus on either walls that will remain exposed or walls you plan to stud out.
I will have some bonus info after we talk about spray foam for drywall that is already in place or block walls.
Let's get started, shall we?
Open Cell Spray Foam Insulation for Basement Walls
Open cell spray foam is great for your basement if you plan to finish the walls.
This is because open cell has a high expansion rate to fill the wall cavity and because it's not as durable as closed cell. It's still an amazing insulator, but it wouldn't hold up to things banging or bumping into it.
The best way to spray open cell onto your basement walls is after the wall frames are in place. I recommend leaving about a half-inch space between the 2x4 and the wall so there is continuous insulation.
Continuous insulation, just like the name implies, is continuous insulation that, in this case, spans across the walls without a break.
After the foam has been sprayed, a good contractor will cut the open cell back, so it is flush with the studs. This will make it easier to hang the drywall.
Closed Cell Spray Foam Insulation for Basement Walls
Closed cell spray foam is a great fit for your basement walls if you plan to leave the walls exposed.
This is because closed cell can take a lickin' and keep on tickin'.
Closed cell spray foam is a durable insulation material, so it doesn't have to be covered as open cell does. If you have old field stones as the walls in your basement, then we would spray directly onto them.
We can also spray directly onto concrete block walls, but there is another option.
BONUS: Injection Foam Insulation for Basement Walls
Injection foam is yet another foam insulation product that will create an air seal in your walls.
There are two instances when injection foam might be the best alternative to insulate your basement walls – when there is already drywall in place and if you have concrete block walls.
If the basement walls are already finished and drywall is in place, an experienced contractor will drill holes into each stud cavity, inject the foam, plug the holes, and place a rough patch over the holes.
If you have concrete block walls, holes are drilled in the middle of the wall into the cavities left open by lining up the cores in the concrete blocks.
The benefit of the injection foam is that it will fill all of those cavities, and even the crevices left open when the walls were mortared together.
Insulating Basement Walls
As you can see, there are different applications for insulating basement walls, and it all comes down to whether the walls will be exposed or if you plan to finish the basement.
No matter which method works best for your basement, you will still be creating the air seal that will keep your basement from being cold and uninviting. But what about the rest of your house?
You've solved one comfort issue, but there is still a lot of places for air to sneak into your home. If you want to learn more about how foam insulation can leave you with a more comfortable and energy-efficient home, check out the Learning Center on our website.
If you're more of a video person, we've got you covered. Head on over to our YouTube channel and watch Foam University to get schooled with our Professor of Foam.
Related Articles
What is the Best Insulation for a Basement? (Fiberglass vs Foam Board vs Spray Foam)
Can You Use Spray Foam to Stop Basement and Foundation Leaks?
Basement Insulation Problems: 4 Things that Can Cause You Troubles
About Mike Weaver
Mike's favorite part about being an estimator is the team and family atmosphere, as well as helping to make homes more comfortable and energy efficient. A typical work day for Mike involves listening to homeowners and helping them craft solutions that will make their homes more comfortable while saving them money on monthly energy bills. In his free time, Mike likes spending time with his family and working on projects of his own around his home.