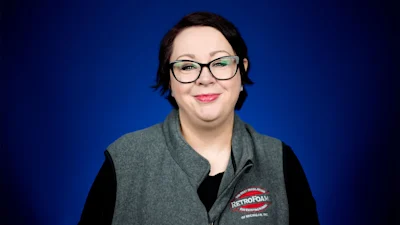 How to Compare Quotes for Home Insulation
injection foam insulation | spray foam insulation | cellulose insulation | fiberglass insulation | lifetime warranty | buying home insulation
You have a lot of options when buying home insulation, so how do you compare the quotes you get from contractors.
It's a lot to look at and you need to check out more than the price. What else are they offering you along with the insulation? What are past customers saying about them?
These are just some of the things you should take into consideration when comparing home insulation quotes.
RetroFoam of Michigan has been insulating homes across the lower peninsula since 2002. We know we aren't the only insulation contractor in the game and encourage homeowners to compare those quotes so they get the insulation that meets all of their needs.
In our continued efforts to educate homeowners, we have put together the things you should look at when comparing home insulation estimates.
Comparing Home Insulation Estimates
When an insulation contractor comes to your home, they will listen to the problems you're experiencing and start taking measurements.
The real work begins for you once they hand you the quote for the project. Let's take a look at all of the things you should take into consideration before you sign on the dotted line.
Insulation Materials
When you're comparing quotes, you might also be comparing insulation.
You might be weighing your options when it comes to different materials. You have out a fiberglass insulation contractor and a foam insulation contractor. Or maybe even cellulose insulation is in the running for your project.
What you're really comparing here, aside from the cost, is the materials. Before meeting with your insulation contractor you'll want to do research on the materials you're considering. This will better help you decide when the time comes. Knowing the difference between the materials and what they have to offer should be the biggest factor before you buy them.
You'll also want to compare the installation of the materials throughout your home. For example, if you are looking to get your walls insulated without tearing down your drywall, then fiberglass batts aren't a good fit. Injection foam or blown-in cellulose is the better option in that scenario.
Insulation Coverage
It can get a little confusing for some homeowners when comparing the coverage of insulation materials.
For example, one contractor may quote you a few inches of spray foam on your roof deck, while another quotes you for 6- to 10-inches. The first contractor will likely come in cheaper, but they aren't providing the coverage you need.
The real issue here is knowing how much insulation you need for your project.
If you decide to use a traditional material, make sure you are familiar with the R-Value you need to achieve to hit your goal. More isn't necessarily better in this case, as stacking R-Value on top of R-Value doesn't give you any return on investment. It's actually a waste of money.
The same is true with spray foam. Once the recommended thickness has been achieved, you've created an air seal and you don't need the additional foam.
RELATED: How Thick Does Spray Foam Insulation Need to Be?
Warranties
A good contractor will offer a homeowner an honest and fair warranty on their products, as well as the workmanship of their crew.
Some warranties come with a price tag, while other contractors offer the warranty as part of their services. The warranties can vary in length from 15 years, 30 years, all the way up to a lifetime.
Something that ties into the warranty in a roundabout way is whether the contractor is licensed and insured. You want to make sure if anything goes wrong you aren't left holding the bag.
Promised Features
Will the insulation contractor remove your old insulation? Will they dispose of it too?
There is a range of things that a good insulation contractor should offer as part of the project. The removal of old insulation before the new can be installed, in some cases, is included in the quote without additional charges.
Another service that might be offered is clean up after the project is completed. The crews who install your insulation should be respectful and leave your home looking just how it did before they arrived.
Reviews
If you've got two quotes that come in close in price, another way you can make your decision is to check the contractor's reviews.
Whether it's Google, Facebook, or Yelp, you will be able to get a good feeling about the contractor by what their previous customers have to say about them. You can also tell a lot about them by what people don't say about them.
The point here is that word of mouth is the best recommendation you can get. This is another instance where you can ask to speak with previous customers to get a feel for how the contractor works.
Choosing the Right Insulation Quote for Your Home
When it comes down to it, you have to choose the quote that's best for you and your insulation project.
When comparing quotes from multiple insulation contractors it's crucial to compare apples to apples, so make sure you take into consideration things like insulation material.
The investment of insulation in your home should meet all of your expectations and goals. It can be a daunting task, but hopefully, now you have the tools to get you started.
Related Articles
Foam vs Fiberglass vs Cellulose: Which Insulation is Best for My Existing House?
How to Find and Hire the Best Residential Insulation Contractor for Your Project
Insulation Contractor Vetting Checklist: What You Need to Look For Before Signing the Contract
About Amanda Ringler
Amanda previously has worked as a breaking news and crime reporter, TV news producer, and editor in Flint and Detroit. Throughout her career as a journalist, she has won several awards from The Society of Professional Journalists - Detroit Chapter and the Michigan Press Association. As part of the RetroFoam of Michigan family, Amanda uses her experience as a journalist to write content that will help educate homeowners on the benefits of foam insulation. When Amanda isn't writing, she's spending time with her husband and rescued huskies. She also loves knitting, making art, cooking, and hosting dinner and a movie night for friends and family.