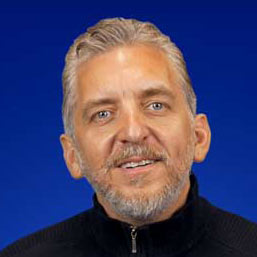 Sometimes it's just not meant to be.
Maybe we don't see eye to eye, or maybe you just don't get our jokes. Either way, there are definitely scenarios where RetroFoam of Michigan isn't a good fit.
When I started RetroFoam of Michigan back in 2002, my goal was to help homeowners make their homes more comfortable and energy-efficient with foam insulation. In this time, we have found projects that for one reason or another it just wasn't a perfect match.
Here are some of the reasons we aren't a match made in heaven.
Reasons RetroFoam of Michigan Isn't a Good Fit
Whether a homeowner lives out of our service area or they already have enough insulation, here are all the reasons to swipe left on RetroFoam of Michigan.
They're looking for the cheapest option. We know we aren't the cheapest option when it comes to buying home insulation, and that's okay. Foam insulation can be several times more expensive than traditional insulation like fiberglass or cellulose. The cost difference is because foam is a superior product, as it is the only insulation that can create a total air seal which saves money in the long run.


The homeowner doesn't live in Michigan or Toledo. All contractors have a service area and ours just happens to be the lower peninsula of Michigan and the Toledo area. If a homeowner doesn't live in these areas, we can't insulate their homes but that doesn't mean we can't help them. Our mission has always been to educate homeowners on foam insulation and its benefits, so we can at least offer them that. In some cases, we can also send them in the right direction to find a RetroFoam dealer in their area.


This isn't their forever home. If a homeowner only plans to live in their current house for another few years, it may not make sense to them to make the investment into foam insulation. Something they should keep in mind is that they won't be there to see the long-term savings in monthly energy bills, but it can add resale value to their home.


They don't own the house. If a person is renting a home, we can't insulate it without going through the property owner or manager. Sometimes the landlord is on board and other times they aren't.


The house is already adequately insulated. If it's not broken, don't fix it. We aren't out there trying to sell insulation to people who don't need it.


We aren't on the same page when it comes to energy efficiency and the environment. We want to make homes that are energy-efficient, but we also believe in helping homeowners live a greener lifestyle. We do this by creating an air seal, so they use less energy. Another benefit is that the foam is environmentally friendly and won't have to be replaced because it has settled or broken down over time. For some homeowners, this isn't a priority.


The licensing and insurance of the contractor aren't an issue to them. There are homeowners who don't realize how important licensing and insurance are to them. We have both covered and an added benefit is the lifetime warranty we offer. When choosing a cheaper option, these are some of the things that get sacrificed.


The homeowner isn't open-minded to our experience. Education is a great thing, but you must be open-minded. There is a lot of information out there and just because someone read it on the Internet doesn't make it true. For example, a homeowner who isn't open to hearing our recommendations why closed cell spray foam isn't the option for their home isn't going to be a good fit.
If RetroFoam is a Good Fit for You
We aren't a good fit for some homeowners and now you know why.
If you read this and think we might be a good fit for you, our Learning Center is a great place to start getting educated on all of the benefits of foam insulation.
Related Articles
How to Find and Hire the Best Residential Insulation Contractor for Your Project
How to Compare Quotes for Home Insulation
What to Expect at a RetroFoam of Michigan Estimate
About Mark Massey
Before starting the business, which covers the entire lower peninsula of Michigan, Mark brought 25 years of foam insulation experience and administration to the table. He is also BPI certified and has completed the Dale Carnegie course and multiple building sciences classes. On an average day, Mark oversees the day-to-day operations of all departments in the company. He continues to work to make a difference in the lives of homeowners, but also his employees and the community at large. He does this with a partnership with Make-A-Wish Michigan and other opportunities to give back. Traveling across the globe is a passion of Mark's, so much so he has his pilots license. He also enjoys hiking and bicycling.