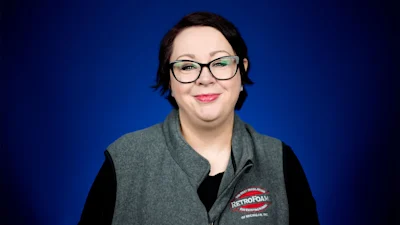 Are you considering spray foam insulation for your home, but you have concerns about what could go wrong?
Spray foam insulation has been the material of choice for many builders and homeowners for nearly 30 years. Just like with any other product, as something becomes more popular, there will be an increase in misuse leading to spray foam insulation headaches.
RetroFoam of Michigan has more than 17 years of experience insulating homes across the lower peninsula and greater Toledo area. We know a lot about injection and spray foam insulation because that is all we do. We've seen what can happen when an inexperienced contractor attempts to install spray foam insulation, and it isn't pretty.
From poor application to chemicals not mixing correctly, we have seen and fixed it all.
In our ongoing efforts to educate our customers, we have compiled a list of seven things that can cause real problems when installing spray foam insulation and how to fix them.
Spray Foam Insulation Problems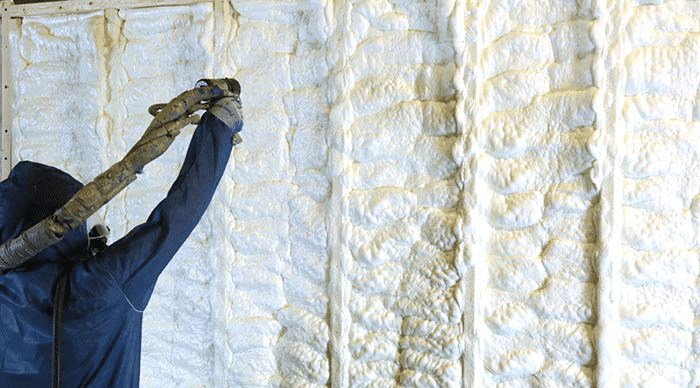 Misrepresentation of the Spray Foam Insulation Products Used
Since there are dozens of brands of spray foam insulation available, it is important to make sure you are getting what you want and what you paid for to avoid spray foam insulation problems.
For example, the name Icynene-Lapolla has become a synonym for the term "spray foam insulation" with builders, architects, and homeowners alike since the company developed modern open cell spray foam in the 1980s.
The problem arises when an imitation product is falsely represented so you have lack of adhesion to the cavity the foam is sprayed in and moisture management issues that can create mold and mildew, according to Icynene.
Solution: The best way to solve this problem is to make sure that you are working with a licensed contractor that is providing you with the spray foam insulation material you agreed upon.
Not all spray foam is created equal, so you need to understand what you are getting and review the tech and information sheets for the products they are using.
Your Expectations Don't Match Up
This comes down to miscommunication between the insulation contractor and the homeowner.
Energy efficiency and comfort are the biggest reason a homeowner adds spray foam to their home. If your expectations for both of these topics don't match up with what the contractor thinks will happen, then there are going to inevitably be issues.
Solution: It's crucial that you and your spray foam insulation contractor are on the same page as to what the results will be as far as your goals are concerned.
You Haven't Done Research on Spray Foam Insulation
If you don't do your research before hiring a spray foam insulation contractor you may not understand what you're getting and you may not know what to look for in a contractor.
Let's talk about that contractor first. When you hire a contractor, you expect them to be the expert in the field, so it should send up red flags if they aren't able to answer your questions about the material they plan to install.
Solution: Educate yourself on your specific project so you can ensure that your contractor is experienced and on the same page as you. Only hire licensed contractors who have experience with the material you requested and have been trained by the spray foam insulation manufacturer.
Installers Try to Install the Product too Quickly and It's Installed Poorly
Being hasty and missing areas can lead to gaps in your insulation coverage which reduces the efficiency of the spray foam.
Rushing the job can also lead to a contractor trying to apply a closed cell spray foam at too high a thickness.
If the foam isn't applied at the correct rate or thickness, the contractor will need to touch up spaces.
The poor application of spray foam insulation by an untrained or unlicensed contractor can lead to several problems, according to Fine Home Building.
Poor application includes off-ratio spraying of the material, bad odors, and a lack of adhesion.
A permanent odor can also be created when this happens. The reason this occurs is that the chemicals in the spray foam get too hot and a permanent odor is created. This is due to the chemicals not having time to cool before more material was applied.
Solution: Make sure that you have a reputable contractor that has experience installing the spray foam material you have chosen.
Also ensure you know what the correct thickness of application should be because going into a project with knowledge is power. A good contractor will have something in writing between the two of you – like a lifetime warranty – stating if something goes wrong or a space was missed, then they will come back out and fix it.
The Spray Foam Insulation Isn't Installed at a Thickness that Creates an Air Seal
Spray foam insulation will create an air seal that will keep your home warm in the winter and cool in the summer if it is applied correctly.
If that air barrier isn't created and air movement is allowed in your home, your AC unit and furnace will be working overtime as you attempt to keep your home comfortable. This will also lead to higher energy bills.
Solution: Spray foam insulation has to be installed at a certain thickness before it creates an air barrier.
For example, Icynene-Lapolla open cell spray foam must be installed at 3-inches before an air seal is created.
Be sure to have that discussion with your licensed contractor and don't be afraid to double-check the information before the project begins.
The Spray Foam Insulation Chemicals Weren't Mixed Properly
If the chemicals in the spray foam aren't mixed properly it can cause the insulation material to pull away from the cavity where it has been applied.
When this happens, an air seal is not created, thus cool air will still be able to move around the insulation which will make your home uncomfortable. This can also lead to high energy bills as your appliances work overtime in an attempt to heat or cool your home.
Solution: Make sure that the contractor you hire is licensed and has experience installing high-pressure spray foam insulation, along with the right equipment.
Also, make sure the contractor offers a lifetime warranty with the product, so if anything goes wrong, they will come back out and fix it.
The Spray Foam has an Odor and Off-Gassing
All spray foams have an odor at the very least during the installation process.
The problem lies in how the contractor handles the odor.
Some odors only last for maybe an hour or two, while others can last much longer if the space to be insulated isn't well ventilated. Another issue is potential off-gassing that can cause breathing problems or other adverse health effects, according to the Environmental Protection Agency.
While all spray foams have an odor, not all have issues with off-gassing.
Solution: A good contractor will ensure large air exchange units are placed in the area where the spray foam insulation is being installed.
This will help to dissipate the odor and any potential off-gassing.
Choosing Spray Foam Insulation for Your Home
RetroFoam of Michigan is an experienced, licensed, and insured contractor.
We also offer a lifetime warranty on both the products and workmanship of our foam insulation services.
With all of this being said, we understand you have likely read a lot of spray foam horror stories and problems with spray foam insulation, so you may still have reservations about installing the material in your home.
We have a ton of great resources in our Learning Center that might help ease some of those concerns you have. It's also a great place to learn even more about spray foam and all the benefits that come with it when you choose a superior product.
Related Articles
Which Insulation is the Best for My Existing House?
Insulation Contractor Vetting Checklist: What You Need to Look For Before Signing the Contract
Clearing Up Misconceptions About Spray Foam Insulation
About Amanda Ringler
Amanda previously has worked as a breaking news and crime reporter, TV news producer, and editor in Flint and Detroit. Throughout her career as a journalist, she has won several awards from The Society of Professional Journalists - Detroit Chapter and the Michigan Press Association. As part of the RetroFoam of Michigan family, Amanda uses her experience as a journalist to write content that will help educate homeowners on the benefits of foam insulation. When Amanda isn't writing, she's spending time with her husband and rescued huskies. She also loves knitting, making art, cooking, and hosting dinner and a movie night for friends and family.