How to Prepare a House for Winter: 10 Things to Do Before the Snow Flies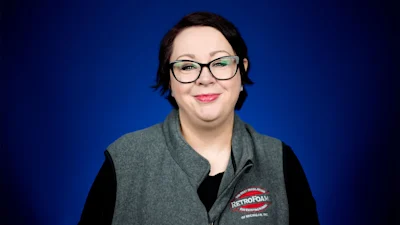 Some people love it, while others shiver at the thought, but either way, it is inevitable – snow is coming to Michigan.
It may not be the first thing you think of when considering the season's first snowfall, but there are several things you should get done before the powder flies. From covering air conditioners to cleaning the gutters of your home, you will have a lot of work to do.
Don't feel overwhelmed!
We have compiled a list for you of the most important things to get accomplished before it's too late.
How to Prepare a House for Winter
These quick chores and projects will keep you from having a headache in the spring and some could even save you money.
Seal Off Drafty Windows and Doors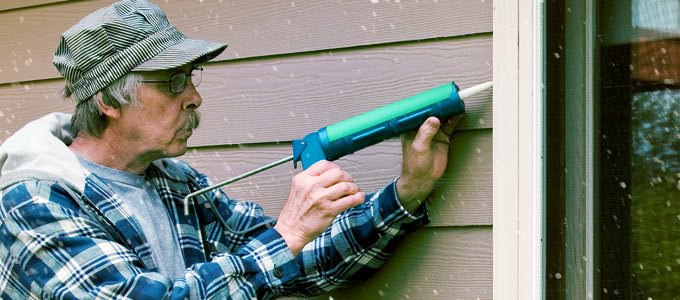 Your doors and windows can be some of the major areas where you lose heat from your home, which could be costing you money.
Check the windows and doors for drafts. If the weather stripping is subpar, replace it. You can also caulk inside and out where necessary.
If you have older windows in your home, it may be a good idea to apply plastic over them to seal in the heat.
Clean and Cover Patio Furniture and Your Grill
To make your life easier, use the last sunny day of the fall to wash down your patio furniture and store it away before it gets too cold.
Give your grill a thorough cleaning as well.
Once everything is nice and shiny, you can store it in your garage or shed. If you don't have a storage space, cover your furniture with a tarp and get a cover for your grill to help protect them from the elements.
Remove or Cover Your Air Conditioning Unit
If you want to avoid losing heat through your window, you'll have to take your air conditioning unit out.
There is the option to cover window units with an insulated liner, but you could still feel drafts in your home.
If you have a stationary unit outside your home, you should give it a good cleaning before putting the cover on it to ensure it is ready to go in the spring.
Clean Your Home's Gutters
Leaves and other debris can lead to problems with your gutters working like they are supposed to.
The weight of snow and ice can pull your gutters right off of your house.
Before the weather turns, make sure to clean those gutters out, the downspouts are pointed away from the house, and ensure they are properly fastened. Also ensure your downspouts extend at least 5-feet to prevent flooding of the foundation and water damage from snowmelt, according to Bob Vila.
Shut Off Exterior Faucets
The last thing you want to deal with when the cold weather hits is frozen pipes.
Make sure to shut off those exterior faucets and drain the water from any outdoor pipes, valves, and sprinkler pipes.
Wrap the faucets to prevent damage over the winter. You should also remove any attached hoses and store them away to prevent cracks and prolong their lives.
Replace Your Outdated Thermostat

An older thermostat could cost you money on your heating bills as the weather turns from cool to cold.
A programmable or smart thermostat can help you save money on your monthly heating bills.
Make Sure Rain and Snow Drain Away From Your Home
If snow melts and pools around your foundation it could cause serious problems with the structural integrity of your home.
The dirt grade around the exterior of your home should slope away from the house. If you need to, add extra dirt to areas that are too low, according to Bob Vila.
Inspect Your Flue System
Your fireplace can be a great tool to keep your home warm once the cold weather and snow hits.
It's important before that time comes to inspect your flue system to make sure it's free of any soot or creosote to avoid a fire hazard. A flue system is a channel in a chimney for conveying flame and smoke to the outer air.
You should also check for drafts. If it's cold despite the damper being closed, the damper itself could be warped, worn, or rusted.
Clean or Replace the Air Filter in Your Furnace
If you get trapped at home due to blizzard like conditions, you'll want the best air quality possible.
Not only does cleaning or replacing the air filter in your furnace improve the air quality, it will also make it run more efficiently.
The more efficiently your furnace runs, the more money it will save you on monthly heating bills.
Update or Add Insulation to Your Home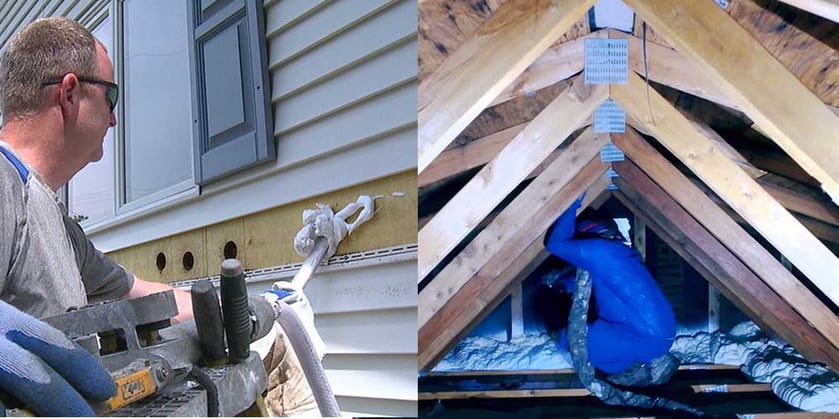 When temperatures are frigid outside do you notice drafts, cold floors, and your furnace running all the time?
You are probably in need of insulation.
Did you know that foam insulation can not only keep the cold out of your home, but save you money on your monthly energy bills?
Spray and Injection foam insulation throughout your home creates an air seal that will keep your heated air inside and the frigid air outside. This will give your furnace a break and you peace of mind as you sit in the comfort of your home watching the snow fall.
Signs You Need Insulation in Your Home
It's an inevitability of nature that snow is coming whether you are ready or not.
Making sure your home is prepared will make you more comfortable and in some instances even save you money. If you're experiencing an uncomfortable home and high monthly energy bills the insulation in your home is likely outdated or non-existent.
All it takes is just one of more than a dozen symptoms you need insulation to make your home uncomfortable and cost you money in the long run. If you'd like to learn more about what foam insulation has to offer, check out the Learning Center on our website.
Related Articles
5 Winter Energy Saving Tips for Michiganders
About Amanda Ringler
Amanda previously has worked as a breaking news and crime reporter, TV news producer, and editor in Flint and Detroit. Throughout her career as a journalist, she has won several awards from The Society of Professional Journalists - Detroit Chapter and the Michigan Press Association. As part of the RetroFoam of Michigan family, Amanda uses her experience as a journalist to write content that will help educate homeowners on the benefits of foam insulation. When Amanda isn't writing, she's spending time with her husband and rescued huskies. She also loves knitting, making art, cooking, and hosting dinner and a movie night for friends and family.