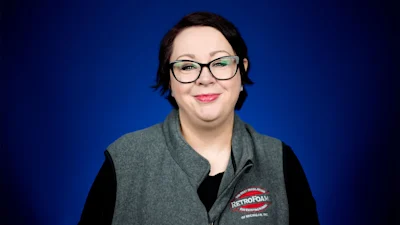 You've read the horror stories about spray foam insulation off-gas ruining happy homes.
All of this reading leaves you wondering how long does spray foam insulation off-gas and the spray foam insulation dangers that could go along with it. Then you've heard about the smell associated with the off-gassing and claims that it never really goes away.
The Internet in this case is not your friend. It's like looking up the symptoms of your cold only to have a medical website tell you that you only have weeks to live. The problem with the information you're finding is that it's based on information that is decades old or on spray foam problems that arise when it's mixed improperly and installed wrong.
RetroFoam of Michigan is constantly working to educate homeowners while busting these misconceptions. With more than 17 years of experience, we use spray foam insulations that are considered to be premium products with low volatile organic compounds (VOC). We'll explain exactly what that means when it comes to spray foam off-gas.
We're on a mission to educate every homeowner who comes across our website or social media. As a part of this ongoing educational mission, in this article, we will explain whether spray foam insulation is dangerous, what those dangers could be, what you need to know about off-gassing, and how to choose spray foam that will be safe for your home.
What You Need to Know About Spray Foam Off-Gas and Spray Foam VOC
Does spray foam insulation off-gas?
The quick answer to that question is yes.
When contractors talk about off-gassing, what they're talking about is the VOCs that cause the off-gassing.
So, how long does spray foam insulation off-gas? Well, it depends on those VOCs. Specifically, your contractor will talk about re-occupancy times.
Once the spray foam insulation project is finished, if a low VOC product was used that re-occupancy time would be between two and four hours. Now if a higher VOC spray foam is used, that re-occupancy time is much higher – between 24 and 48 hours.
This is something you'll really want to consider if off-gassing is a concern for you.
Now, if you're concerned about the odor in your home there's a fix for that. A good contractor will set up industrial fans where the spray foam is being installed to create airflow to basically air out the area.
Is Spray Foam Insulation Dangerous?
Typically speaking, spray foam insulation is not dangerous and is safe to have in your home.
With that being said, spray foam insulation materials that have a higher VOCs will have higher off-gassing which can lead to issues in the home. These issues wouldn't be dangerous or life-threatening.
This is why it's always recommended to have spray foam with a low VOC installed in your home.
Low VOC is the spray foam insulation industry seal which means the product has minimal off-gassing.
So, what exactly are VOCs?
Volatile organic compounds are compounds that have a high vapor pressure and low water solubility, according to the U.S. Environmental Protection Agency.
Now you're wondering what that means in regards to spray foam and your home. VOCs are emitted as gases from certain solids or liquids, this off-gassing is created by all of the little bits that are expelled when a product is sprayed.
This might sound scary, but the manufacturers of chemicals and building materials have made large strides to reduce that exposure to homeowners.
What are the Dangers of Spray Foam Insulation?
There are some health concerns where off-gassing is concerned.
There are people who are more sensitive to odors and smells which can be exacerbated if they have a condition like asthma or other lung-related issues. This could be the real spray foam danger if those pre-existing conditions were triggered by excessive off-gassing by a less than premium spray foam.
It's important to note that there are other things in your home that off-gas. Your dry cleaning, body spray, or hair spray all off-gas.
Choosing the Safest Spray Foam for Your Home
If you're concerned about off-gassing the two things to keep in mind are the re-occupancy time and if it's a low VOC product.
You'll want to hire a contractor who is willing to share information with you about the products they plan to use and that material's VOC levels.
Here at RetroFoam of Michigan, we use Icynene-Lapolla open cell spray foam, which uses water as a blowing agent, making it a low VOC material. The closed cell spray foam we use has a chemical blowing agent, but still has a re-entry time of two to four hours. The RetroFoam injection foam we install has no off-gassing at all.
You want to hire the best insulation contractor you can find to make sure you're getting the best spray foam insulation for your home. Check out our article How to Find and Hire the Best Residential Insulation Contractor for Your Project to help you get started.
If you'd like to continue your educational journey on all things spray foam insulation, check out the Learning Center on our website.
Related Articles
Spray Foam Insulation Problems: Look Out for These 7 Issues
How to Get Rid of Closed Cell Spray Foam Smell
Is Spray Foam Insulation Safe to Have in My Home?
About Amanda Ringler
Amanda previously has worked as a breaking news and crime reporter, TV news producer, and editor in Flint and Detroit. Throughout her career as a journalist, she has won several awards from The Society of Professional Journalists - Detroit Chapter and the Michigan Press Association. As part of the RetroFoam of Michigan family, Amanda uses her experience as a journalist to write content that will help educate homeowners on the benefits of foam insulation. When Amanda isn't writing, she's spending time with her husband and rescued huskies. She also loves knitting, making art, cooking, and hosting dinner and a movie night for friends and family.