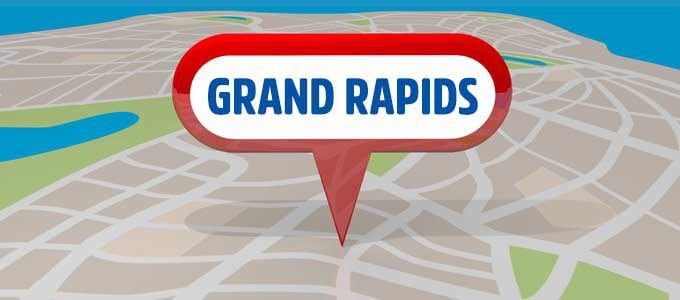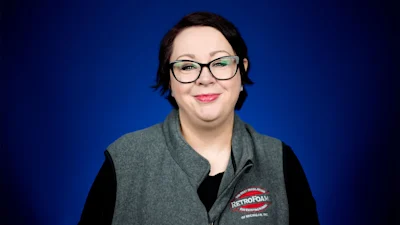 Michigan weather can be very temperamental leaving homeowners running the furnace at night and the air conditioning during the day, so good home insulation is a must.
With more than 17 years of experience, RetroFoam of Michigan knows using spray foam insulation will create an air seal in your home to help combat losing money due to high energy bills and will keep your home more comfortable.
From time to time we have customers ask who are some of the other best spray foam contractors in the area so they can compare cost and materials. In our efforts to educate and remain transparent, we have compiled a list of the best spray foam insulation contractors in the Grand Rapids area.
Spray Foam Insulation Contractors: Grand Rapids, Michigan
There are a few options for spray foam insulation contractors in the Grand Rapids area.
From spray foam to blown-in insulation, here is what they have to offer.
Michigan Spray Foam
Located in Rockford, just north of Grand Rapids, Michigan Spray Foam offers open and closed cell spray foam to homeowners.
Michigan Spray Foam is locally owned and operated, offering insulation services in Rockford, Grand Rapids, Holland, and Grand Haven.
Ver Wys Home Improvement
Ver Wys is located in Grand Rapids and offers spray foam and blown-in insulation to residential customers.
They also offer attic mold remediation and window installation and replacement. Ver Wys services Grand Rapids, Kalamazoo, Muskegon, Grand Haven, and Holland.
GreenFit Homes
Located in Rockford, GreenFit Homes offers several kinds of insulation including spray foam, rigid board, batt and blanket, and loose-fill.
They also offer remodeling and home improvement services, as well as under decking ceiling systems, patio covers, and sunrooms. GreenFit Homes services the greater Grand Rapids area.
Seal Tech Insulation
Seal Tech has more than 20 years of experience in the spray foam industry and is located in Romulus.
They offer spray foam and blown-in insulation for both residential and commercial customers.
Additional Insulation Contractors
Here is a list of insulation contractors in the Grand Rapids area that don't offer spray foam insulation, but do offer either fiberglass or blown-in insulation.
Kodiak Construction
Kodiak Construction was founded in 2000.
They offer radiant barrier attic blankets that work in conjunction with existing insulation to make it more effective.
Hansons
Serving the Grand Rapids area, Hansons offers windows, roofing, and siding, as well as insulation.
They offer cellulose and fiberglass insulation.
Hiring the Best Spray Foam Insulation Contractor for Your Project
Now that you know the other companies that we'd trust to help you with your insulation needs if you'd like to learn more about how RetroFoam of Michigan might be the best solution for you.
If you want to learn more about us and the foam insulation we offer, check out the Learning Center on our website where you'll find a ton of helpful resources.
Related Articles
How to Find and Hire the Best Residential Insulation Contractor for Your Project
Insulation Contractor Vetting Checklist: What You Need to Look for Before Signing the Contract
Hiring an Insulation Contractor Problems: 6 Tips to Avoid Disaster
About Amanda Ringler
Amanda previously has worked as a breaking news and crime reporter, TV news producer, and editor in Flint and Detroit. Throughout her career as a journalist, she has won several awards from The Society of Professional Journalists - Detroit Chapter and the Michigan Press Association. As part of the RetroFoam of Michigan family, Amanda uses her experience as a journalist to write content that will help educate homeowners on the benefits of foam insulation. When Amanda isn't writing, she's spending time with her husband and rescued huskies. She also loves knitting, making art, cooking, and hosting dinner and a movie night for friends and family.