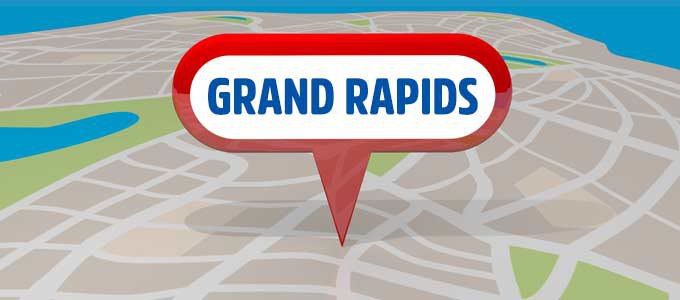 Subscribe
Who Are the Best Spray Foam Insulation Contractors in Grand Rapids, Michigan?
insulation contractors | spray foam insulation | best contractors | Grand Rapids contractors | Local
Michigan weather can be very temperamental leaving homeowners running the furnace at night and the air conditioning during the day, so good home insulation is a must.
With more than 15 years experience, RetroFoam of Michigan knows using Icynene spray foam will create an air seal in your home to help combat losing money due to high energy bills and will keep your home more comfortable.
From time to time we have customers ask who are some of the other best spray foam contractors in the area so they can compare cost and materials. In our efforts to educate and remain transparent, we have compiled a list of the best spray foam insulation contractors in the Grand Rapids-area.
Spray Foam Insulation Contractors: Grand Rapids, Michigan
Michigan Spray Foam: Located in Rockford, just north of Grand Rapids, Michigan Spray Foam offers open and closed cell spray foam to homeowners.
Ver Wys Home Improvement: Ver Wys is located in Grand Rapids and offers spray foam and blown-in insulation to residential customers. They also offer attic mold remediation and window installation and replacement.
GreenFit Homes: Located in Rockford, GreenFit Homes offers several kinds of insulation including spray foam, rigid board, batt and blanket, and loose-fill. They also offer remodeling and home improvement services, as well as underdecking ceiling systems, patio covers and sunrooms.
Y. Insulation, LLC: M.Y. Insulation is located in Grand Rapids and offers insulation to residential, industrial and commercial customers. The types of insulation offered includes spray and injection foam, cellulose, and cotton blanket.
Seal Tech Insulation: Seal Tech has more than 20 years of experience in the spray foam industry and is located in Romulus. They offer spray foam and blown-in insulation for both residential and commercial customers.
Additional Insulation Contractors
Here is a list of insulation contractors in the Grand Rapids-area that don't offer spray foam insulation, but do offer either fiberglass or blown-in insulation.
Paradise Home Improvement: Paradise offers blown-in insulation to homeowners. They also offer replacement windows, bath systems gutter protection, and siding.
Kodiak Construction: Kodiak Construction was founded in 2000. They offer radiant barrier attic blankets that work in conjunction with existing insulation to make it more effective.
Hansons: Serving the Grand Rapids-area, Hansons offers windows, roofing, and siding, as well as insulation. They offer cellulose and fiberglass insulation.
Now that you know the other companies that we'd trust to help you with your insulation needs, if you'd like to learn more about how RetroFoam of Michigan might be the best solution for you, just give us a call at 866-900-3626.