New Team RetroFoam Riders Battle Heat, Rough Terrain to Grant Wishes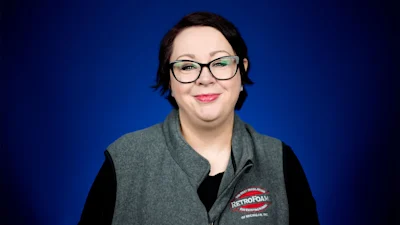 It was more than 93 degrees in the shade and the terrain was anything but friendly, but that didn't stop Team RetroFoam from finishing their ride on Sunday, July 28.
For four years, Team RetroFoam has ridden in the annual Make-A-Wish Michigan Wish-A-Mile bike tour but had a much larger team this time around. Last year the team consisted of three riders, while this year the number nearly quadrupled with 13 people signed up to join the team.
Over the three-day bike tour that started on July 26, RetroFoam of Michigan had two riders in the 300-mile ride, five people in the 100-mile ride, and six people in the 50-mile ride. Eight of those 13 riders were first-timers to the ride.
RELATED: Team RetroFoam Sees Growth in New Riders for Annual Make-A-Wish Michigan Bike Tour
The New Rider Perspective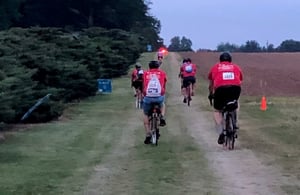 Mike Simons, a member of RetroFoam of Michigan's foam insulation installation crew, was approached by owner Mark Massey about six months before the Wish-A-Mile ride. Simons decided to jump at the opportunity.
"I had fun with it," Simons said. "I got to train a little bit with my team here at RetroFoam and I just completed the 100-mile race."
While Simons had fun with his 100-mile ride, he didn't anticipate how hard it would be given the heat, the humidity, and the road conditions. He said it was a hard and emotional ride, but seeing our Wish Hero Connor at the finish line made that all fade away.
"It was worth it. It was tough. I didn't do as good as I thought I would do, but I pushed through and finished it," Simons said. "It was definitely worth it getting that medal from Connor."
This is Why We Ride
Team RetroFoam rides in the annual tour each year to help raise money for Make-A-Wish Michigan.
This year, the team raised $22,468 with donations from homeowners and other partners. We also donate $5 from each insulation job we do. This year, Make-A-Wish Michigan raised $2,244,662 to help grant wishes for local kids.
Helping grant those wishes is what motivates Team RetroFoam.
Brian Sands, who is also part of the installation crew, said being a part of something that was helping sick children energized him once he crossed the finish line.
"I'm tired, but what I just witnessed here at the end with Connor, that's the real reason I'm here," Sands said. "At first you get to see the sights and I thought 'Okay, this is cool' but at the end when I saw these children I knew it's bigger than me and I'll do it for the next 100 years if life lets me."
These feelings that Simons and Sands had – this is why Team RetroFoam rides.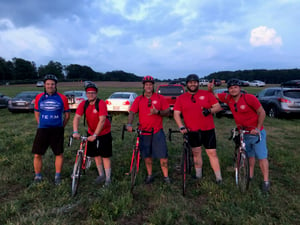 From riding to volunteering, if you want to read more about RetroFoam of Michigan's involvement in the annual Wish-A-Mile bike tour, check out these articles.
Thankful Riders, Wish Kids Makes Volunteering for Wish-A-Mile Bicycle Tour a Humbling Experience
RetroFoam of Michigan Bikes 300-Miles to Grant Wishes
Team RetroFoam of Michigan Bikes Across Michigan to Grant Wishes
About Amanda Ringler
Amanda previously has worked as a breaking news and crime reporter, TV news producer, and editor in Flint and Detroit. Throughout her career as a journalist, she has won several awards from The Society of Professional Journalists - Detroit Chapter and the Michigan Press Association. As part of the RetroFoam of Michigan family, Amanda uses her experience as a journalist to write content that will help educate homeowners on the benefits of foam insulation. When Amanda isn't writing, she's spending time with her husband and rescued huskies. She also loves knitting, making art, cooking, and hosting dinner and a movie night for friends and family.