Team RetroFoam Sees Growth in New Riders for Annual Make-A-Wish Michigan Bike Tour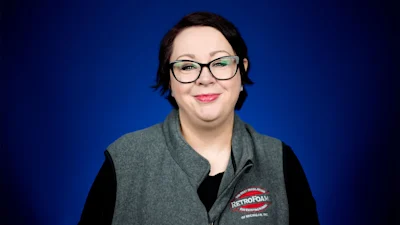 RetroFoam of Michigan has participated in Make-A-Wish Michigan's annual bike tour for the past three years and going into their fourth year the number of riders has increased significantly.
Last year, Team RetroFoam had three riders for the Wish-A-Mile bike tour – two in the 300-mile ride and one in the 50-mile ride. This year the number of riders has nearly quadrupled with 13 people riding in either the 300-mile, 100-mile, or 50-mile tours.
RetroFoam of Michigan owner, Mark Massey said he is really proud of his team for stepping up to be a part of making wishes come true for sick children in Michigan.
"After only having a handful of riders the last three years, it is very exciting to have over a dozen employees and their spouses ride in this year's Wish-A-Mile," Massey said.
Raising Money for the Wish-A-Mile Bike Tour
Not only has the number of riders increased this year, but the amount of money raised for Make-A-Wish Michigan has grown as well.
With a little more than a month left before the ride, the team has raised more than $19,000. A number that is significantly more than $15,000 raised last year. Stacey Barlow, RetroFoam of Michigan's Marketing Accounts Manager and coordinator for all things Team RetroFoam and related to the ride said the company-wide involvement has helped raise more money than ever before.
"It has been exciting to watch not only our entire RetroFoam family grow, but their participation in helping us exceed our goals," Barlow said. "We are on track to smash our 2019 target of $20,000."
Raising money for the ride is a group effort, Barlow said, as RetroFoam of Michigan calls on homeowners to match the $5 the company donates from each job. In most cases, the homeowners not only match that amount but donate even more. We are also grateful for the support of friends and local businesses who have also partnered with us and made generous donations.
If you would like to help grant wishes to children in Michigan who really need it by making a donation to Team RetroFoam, check out our team page on Make-A-Wish Michigan's website.
You can read more about our volunteer efforts during last year's ride in the article Thankful Riders, Wish Kids Makes Volunteering for Wish-A-Mile Bicycle Tour a Humbling Experience.
The 32nd Annual Wish-A-Mile bike tour will take place July 25 through July 28. Riders will bike across the Mitten during the three-day 300-mile ride, while others will ride the new 100-mile one-day ride or the one-day 50-mile ride.

About Amanda Ringler
Amanda previously has worked as a breaking news and crime reporter, TV news producer, and editor in Flint and Detroit. Throughout her career as a journalist, she has won several awards from The Society of Professional Journalists - Detroit Chapter and the Michigan Press Association. As part of the RetroFoam of Michigan family, Amanda uses her experience as a journalist to write content that will help educate homeowners on the benefits of foam insulation. When Amanda isn't writing, she's spending time with her husband and rescued huskies. She also loves knitting, making art, cooking, and hosting dinner and a movie night for friends and family.