Insulation Contractor | buying home insulation | home insulation
Are you courting a few potential insulation contractors and need to know how to narrow down your choices?
Insulation Contractor | spray foam insulation problems
You think you need some insulation updated or added to your home but the work is really dirty, time consuming and much more complicated than any DIY project you feel comfortable with.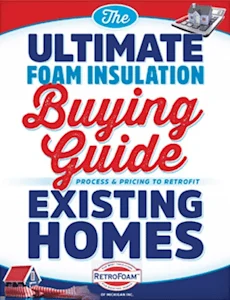 Have questions about insulating your existing home with foam? Our free educational guide compares home insulation types while answering the most frequently asked questions, including the process and pricing of foam insulation.
FAQ | Foam Insulation | Foam insulation contractor | Insulation Contractor
When you're hiring an insulation contractor for your home, it's important to know that they are licensed and insured or it could end up costing you money in the long run.
DIY | DIY insulation | Foam insulation contractor | Insulation Contractor | insulation
Your home isn't as comfortable as it could be and your energy bills are through the roof, so you know it's time for insulation.