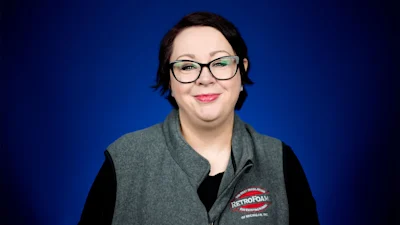 If you're storing your mint 1970 white Dodge Challenger in your pole barn, you know the importance of maintaining a dry space.
Problems with the insulation in your pole barn can be a nightmare that could damage your muscle car, boat, or the machinery you work with inside.
Just some of the issues you may run into include moisture, leaks, irregular temperature, and condensation.
With more than 15 years of experience, RetroFoam of Michigan has helped thousands of people make their pole barns a much more comfortable space to work in and store those precious toys. We've seen all the problems a pole barn could throw at us, so we know what to do to fix them.
We have compiled a list of the top five pole barn insulation problems and how to fix them.
Pole Barn Insulation Problems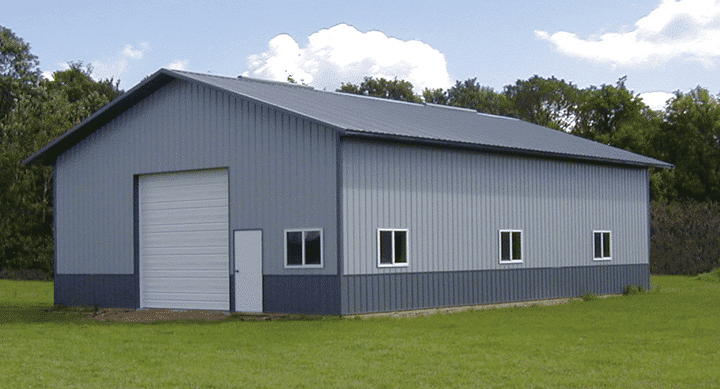 Condensation in Pole Barn
Condensation happens when warm, moist air makes contact with a cold surface.
When this condensation has time to settle, it can cause moisture issues inside the pole barn. Traditional forms of insulation, like fiberglass, will soak up the moisture causing it to lose its R-Value, sag, and fall. This can also lead to mold in the pole barn.
Solution: Having the proper insulation, a vapor barrier, and proper ventilation are all important aspects of pole barn condensation control, according to APB Pole Barns.
Creating an air barrier will stop the pole barn sweating that leads to those condensation problems.
Pole Barn Ventilation Issues Can Lead to Moisture
Ventilation is a very important part of keeping condensation under control in the pole barn.
The amount of ventilation required may vary depending on what the pole barn is being used for. That moisture and condensation can hang and cling to fibrous forms of insulation causing mold growth.
Solution: Having enough ventilation for your pole barn will be key to stopping condensation.
Poor or No Insulation in the Pole Barn Can Damage the Metal
Traditional insulation or no insulation at all can actually cause structural problems in the pole barn.
Moisture in the pole barn can cause the metal to rust and wood rot in the structure.
Solution: Using a closed cell spray foam insulation can help to make the pole barn more structurally sound and works to prevent water leaks that can damage the structure and the items you have inside.
Difficulty Maintaining a Regular Temperature
Metal can conduct both heat and cold – which means if it's hot outside, it will be very hot in your pole barn. The same is true for cold weather.
Solution: Using an insulation material that creates an air seal will help regulate the temperature in your pole barn. For exposed walls, you could use a closed cell spray foam. For walls covered with drywall, you could use an open cell spray foam, which is more efficient with deadening sound.
Pole Barn Water Leak
Water leaking into the pole barn is not only bad news for whatever you are storing inside but for the structure itself.
The water can cause rust, mildew, and mold.
Solution: First and foremost you should find and fix the leak in your pole barn. After the leak is fixed, you can install a closed cell spray foam which can limit the number of leaks drastically because the material does not allow water to pass through it.
Finding a Fix for Your Pole Barn Insulation Problems
Fixing the issues with your pole barn insulation can be as easy as understanding how the different kinds of insulation materials work. While some people opt for a traditional insulation material, others have found that spray foam insulation is the better long-term solution to remedy their pole barn insulation problems.
If you are interested in learning more about the benefits of foam insulation, check out our Learning Center.

Related Articles
Why Removing Fiberglass Insulation from the Pole Barn Before Spray Foam Installation is Important
What is the Best Insulation For Pole Barns? (Spray Foam vs Fiberglass vs Foam Board)
The Most Frequently Asked Questions and Answers About Spray Foam Insulation for Pole Barns
About Amanda Ringler
Amanda previously has worked as a breaking news and crime reporter, TV news producer, and editor in Flint and Detroit. Throughout her career as a journalist, she has won several awards from The Society of Professional Journalists - Detroit Chapter and the Michigan Press Association. As part of the RetroFoam of Michigan family, Amanda uses her experience as a journalist to write content that will help educate homeowners on the benefits of foam insulation. When Amanda isn't writing, she's spending time with her husband and rescued huskies. She also loves knitting, making art, cooking, and hosting dinner and a movie night for friends and family.