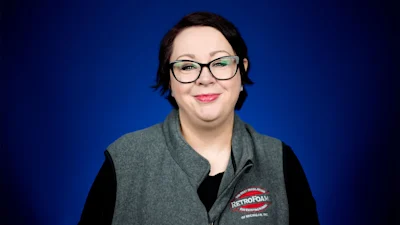 The floor of your home can be a source of comfort issues ranging from the obvious of cold floors to drafts in your home.
You're ready to add spray foam insulation to your home to fix these issues, but there's a catch – there's not enough space under the floor for an installer to crawl inside. This happens if your crawl space is less than 18-inches in height or your home sits on a slab.
Don't worry, an experienced contractor knows exactly how to insulate a floor with no access to get the job done.
RetroFoam of Michigan has helped more than 14,000 homeowners with their insulation needs since 2002. This experience means we have tackled even the most complicated jobs and found the best way to install foam insulation.
Enough about us, you came here to find a solution to your floor insulation problems. Well, maybe a little more about us – we want to educate homeowners, so we compiled information on how spray foam floor insulation can be installed when there's not a lot of room.
How Do You Insulate a Tight Crawl Space?
The method to install spray foam insulation in an inaccessible crawl space requires some pulling and cutting.
It sounds scary, but it's okay, and the best way to ensure the small crawl space below is insulated properly.
There are two scenarios possible and they depend on whether you have carpet or hardwood floors.
Let's talk about carpeted floors first.
When insulating a shallow crawl space, the carpet will need to be pulled up.
The installers will then cut one-foot access points around the perimeter of the room to ensure the foam can be sprayed onto the crawl space walls below. Those strips are replaced, and the carpet is put back in place.
We recommend having a carpeting company come back out to secure the carpet to the floor.
If there are wood floors in the home, then the process is slightly different.
In this instance, the crew will cut at the tongue and groove of the wood floor to be able to cut the one-foot strips for access. The foam is sprayed onto the crawl space walls and the flooring is replaced. A good contractor will make sure the wood floor goes back down securely.
It's important to note that while guests won't notice the floor has been cut, the homeowner will notice a slight difference.
While there could be this aesthetic difference, it solved the problems of cold floors and uncomfortable rooms.
Now you're wondering how to insulate a floor without a crawl space.
The process is the same, except in some instances it may make more sense to spray the foam directly into the floor joists.
In homes with carpet, this would require the carpet to be removed so strips could be cut in the floor to access the cavity below. For hardwood floors, the wood would be cut along the joists so the foam could be sprayed below.
Creating an Air Seal Throughout Your Home
Sealing up the space below your floor or tiny crawl space is just the start of taking back control of the comfort of your home.
If you create an air seal by insulating the entire building envelope, not only will your home be more comfortable, it will also save you money on your monthly energy bills.
How you ask? It's simple really, it's because the air seal you create with foam insulation will prevent outside air from getting inside and the air you pay to treat will stay in your home.
If you want to learn about the other benefits of foam insulation, check out the Learning Center on our website.
Related Articles
How to Prevent Cold Floors in the Winter
How to Tell if Your House is Well Insulated
What is the Best Crawl Space Insulation? (Spray Foam vs Fiberglass)
About Amanda Ringler
Amanda previously has worked as a breaking news and crime reporter, TV news producer, and editor in Flint and Detroit. Throughout her career as a journalist, she has won several awards from The Society of Professional Journalists - Detroit Chapter and the Michigan Press Association. As part of the RetroFoam of Michigan family, Amanda uses her experience as a journalist to write content that will help educate homeowners on the benefits of foam insulation. When Amanda isn't writing, she's spending time with her husband and rescued huskies. She also loves knitting, making art, cooking, and hosting dinner and a movie night for friends and family.