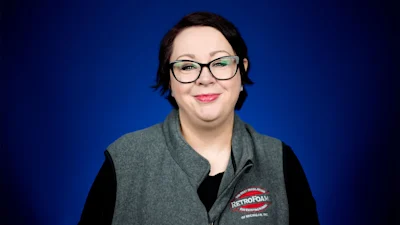 You're in the position where your home needs a makeover, but you don't know where to start – the insulation or other home improvements.
The home improvement project you are planning will determine what to do first, whether it's foam insulation or new windows, a new HVAC system, siding, or remodeling your home. It just depends on what you're having done and, in some cases, like HVAC, if the updated insulation will change your needs.
RetroFoam of Michigan has been working with homeowners to meet their foam insulation needs since 2002. With this experience, we know when it makes sense to install the foam first or wait until the other proposed work is completed.
Now let's take a look at some potential home improvement projects and whether insulation or the project should be done first.
Foam Insulation or Home Improvement?
Deciding which project to do first really comes down to how much of the insulated area will be affected.
If you have to cut into walls that already have insulation installed, it could potentially be a problem. The same is true for crawl spaces or attics where the mechanicals are present.
Windows
The answer when it comes to windows varies depending on the scope of work that needs to be done.
If you are just getting replacement windows, then it doesn't matter which work you have done first. It's important to keep in mind that your window contractor needs to insulate the box around the window to prevent any future leaks.
It might also be a good idea to have the insulation discussion first, in case the drafts you're feeling aren't from the windows, but because you have little to no insulation in your home.
A game-changer in this scenario is if you are adding new windows. This means the contractor will be cutting into your exterior wall to create the window. You don't want to have new windows created after having the foam installed.
RELATED: New Windows or New Insulation: What is Best for Energy Efficiency?
HVAC
When it comes to your HVAC system, it is best to talk to an insulation contractor first before replacing it.
That's because if you have little to no insulation in your home, then it's not going to be comfortable or energy efficient. This is also going to have your furnace and air conditioner working overtime to try and maintain a constant temperature.
While insulation may not be the answer and your HVAC system may be on its last legs, you don't want to try to fix something that isn't broken and still have issues. The size of the HVAC system you need could change after your home is insulated with foam.
Siding
This really depends on the contractor installing your new siding.
For more than 15 years, RetroFoam of Michigan has been installing injection foam insulation into existing walls from the outside. While we can remove the siding, inject the foam, and put the siding back on looking like it was never touched, some siding contractors say if the siding is removed it will void their warranty.
So, the question is should you get the new siding first or the injection foam insulation?
This is a discussion to have with your siding contractor. If the removal of the siding will void your warranty, then it is best to do the injection foam installation first. If there is no stipulation, then you can pick and choose what meets your budget.
Roof
Replacing the shingles and replacing the roof as a whole are two different things when it comes to insulating your attic.
Foam insulation sprayed on the roof deck is the best way to seal the envelope of your home. If you need shingles replaced on your roof after this has been done, then there's no problem.
If you are in a situation where the entire roof needs to be replaced, then it is best to do the roof then the spray foam.
Drywall
A big one we discuss a lot with homeowners is drywall.
There is no question that if you are planning a renovation that involves removing drywall that you should wait to have the injection foam insulation installed. This is because if you remove the drywall after the foam has been installed, you run the risk of pulling that insulation out with it and you can't just push it back in – it just won't work.
You can also have spray foam insulation installed in the wall cavity before the new drywall is put up.
Electrical or Plumbing
Fishing electrical wire or pushing pipes through injection foam insulation isn't difficult, but it depends on the experience of your contractor.
Foam insulation is pliable enough to push the wire or pipes through, but some contractors don't have the experience working with the material. Because of this, when it comes to plumbing and electrical, it is probably the best bet to have those projects done before the foam insulation.
Get Foam Insulation for Your Home
Do you have more questions about foam insulation? Check out the Learning Center on our website.
About Amanda Ringler
Amanda previously has worked as a breaking news and crime reporter, TV news producer, and editor in Flint and Detroit. Throughout her career as a journalist, she has won several awards from The Society of Professional Journalists - Detroit Chapter and the Michigan Press Association. As part of the RetroFoam of Michigan family, Amanda uses her experience as a journalist to write content that will help educate homeowners on the benefits of foam insulation. When Amanda isn't writing, she's spending time with her husband and rescued huskies. She also loves knitting, making art, cooking, and hosting dinner and a movie night for friends and family.