Flint Homeowner Drops Energy Usage by 40% With Foam Insulation and HVAC Upgrades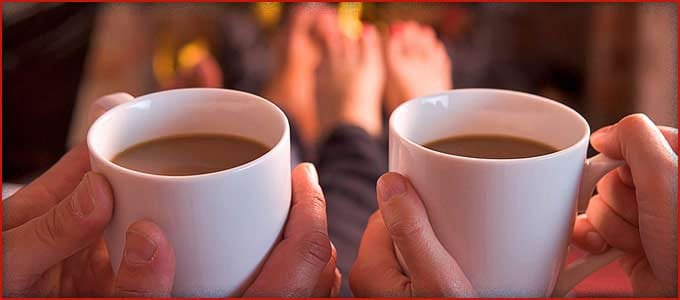 A few months after moving into his newly purchased home in Flint, Dave soon noticed a few things he wasn't prepared for.
"My cups were so cold, I literally had to run them in hot water before I used them in the winter," explained Dave.
Since he knew the previous homeowner, Dave called him to inquire about the insulation in the exterior walls. He learned his house still had the original fiberglass insulation from 1965 when the house was built. Fiberglass insulation can wear down over time and doesn't act as an air barrier, which resulted in cold walls and coffee cups for Dave.
After seeing a RetroFoam of Michigan TV commercial, Dave gave us a call to see how we could help with his cold walls.
Dave had his exterior walls insulated with RetroFoam insulation. Immediately, Dave saw the results of his upgraded insulation in his comfort and energy savings.
"The RetroFoam estimator met the challenge,"
explained Dave. "I have warm cups!"
Around the same time that Dave's insulation was installed he also replaced the water heater (that had recently stopped working) as well as updated the 17 year old furnace to a new one with 95% efficiency.
After making these energy efficient upgrades to his home, Dave realized a 40% reduction in his energy usage year round! With a high efficiency furnace and air sealed walls, Dave's home held in the heat better in the winter and kept his home cooler longer in the summer, all while drastically reducing his energy bills.
"We've recommended RetroFoam to anyone who asks about insulation because it's a good product and it does exactly what they say it will do," said Dave.
To see what RetroFoam can do for your cold walls and high energy bills, fill out the form or call 866-900-3626 for a free in-home estimate.