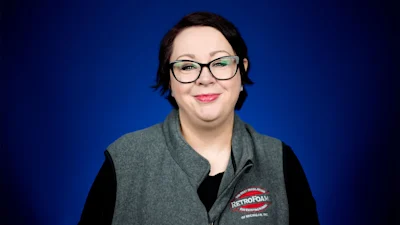 You're experiencing high energy bills, drafts, and uncomfortable rooms so you've decided on spray foam insulation, but how do you choose the best Toledo insulation contractor?
While RetroFoam of Michigan does service the greater Toledo, Ohio area, you might want to consider all your options for spray foam contractors. We get it and that is why we have compiled this list of the four best spray foam insulation contractors in Toledo, OH.
It's important to everyone here to educate the homeowners we work with and those who are just looking for answers to their home insulation questions. With that being said, let's jump into this list of Toledo insulation contractors who offer spray foam.
To be transparent and neutral, I'm excluding RetroFoam of Michigan as part of this conversation.
Spray Foam Insulation Contractors Serving Toledo, OH
In no particular order, here are the best Toledo insulation contractors offering spray foam.
USA Insulation of Toledo
USA Insulation has been insulating homes with foam insulation since 1985.
The company offers injection foam, spray foam, as well as blown-in attic insulation. USA Insulation offers services to homeowners and commercial businesses.
USA Insulation is located at 381 Osage Street in Maumee, OH.
Royalty Mooney & Moses
Royalty Mooney & Moses is an insulation contractor servicing northwest Ohio and parts of southeast Michigan.
This contractor installs spray foam, fiberglass batts, and cellulose, as well as attic radiant barriers. They also offer a number of other services to homeowners like the installation of mirrors, bath hardware, shower doors, and closets, and shelving.
Royalty Mooney & Moses is located at 6412 Fairfield Drive in Northwood, OH.
Canaan Companies – Spray Foam Specialties
Spray Foam Specialties by Canaan Companies is a spray foam insulation contractor servicing the Toledo, Ohio, Indiana, and Michigan areas.
This insulation contractor offers a wide variety of materials for residential and commercial applications. The insulation materials offered include open cell and closed cell spray foam, blown-in and dense-packed cellulose, Ure-K and K-13 acoustical insulation, blown-in and dense-packed fiberglass, and injection foam.
Canaan Companies is located at 328 21st Street in Toledo, OH.
EnerSol Insulation Solutions
EnerSol Insulation Solutions offers fiberglass, cellulose, and spray foam for new construction, commercial, agricultural, and residential projects.
This contractor has several certifications from organizations like the Building Performance Institute and Owens Corning. EnerSol Insulation Solutions also offers energy auditing, and sound and ventilation solutions.
EnerSol Insulation Solutions is located at 920 Illinois Avenue in Maumee, OH.
RetroFoam for Toledo Homes
If you are looking for RetroFoam in Toledo, we are the exclusive contractor who can help you.
Foam insulation is all that we do, which means our team gives it 100 percent of their attention from the estimate to the install. We are the experts when it comes to creating an air seal, maintaining a constant, comfortable temperature, and reducing monthly energy bills.
The choice is ultimately yours and we hope that this article helped you in your efforts to find the best insulation contractors servicing Toledo. If you'd like to learn even more about spray foam and how it can benefit your upcoming project, head on over to our Learning Center where you'll find all the resources you're looking for.
Related Articles
Insulation Contractor Vetting Checklist: What You Need to Look for Before Signing the Contract
Hiring an Insulation Contractor Problems: 6 Tips to Avoid Disaster
How to Find and Hire the Best Residential Insulation Contractor for Your Project
About Amanda Ringler
Amanda previously has worked as a breaking news and crime reporter, TV news producer, and editor in Flint and Detroit. Throughout her career as a journalist, she has won several awards from The Society of Professional Journalists - Detroit Chapter and the Michigan Press Association. As part of the RetroFoam of Michigan family, Amanda uses her experience as a journalist to write content that will help educate homeowners on the benefits of foam insulation. When Amanda isn't writing, she's spending time with her husband and rescued huskies. She also loves knitting, making art, cooking, and hosting dinner and a movie night for friends and family.