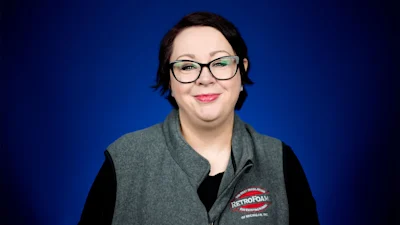 You want to add foam insulation to your home, but where to start?
Maybe you aren't in the market to insulate your entire home at once, so you're wondering what the best places to insulate just to get you started are. So, which do you insulate first – the attic, the walls, or the crawl space?
Maybe the rest of your home has some insulation, but just the attic, walls, or crawl space are lacking, and you want to pick up the slack. Either way, you will get benefits from any of these areas.
RetroFoam of Michigan has more than 20 years of experience insulating homes across the Lower Peninsula, so we know what areas can help you solve certain problems and get you on the road to a more comfortable and energy-efficient home.
Let's take a look at which areas of your home will benefit from foam insulation and why.
Best Places to Insulate in Your Home
The three areas of your home that will do you the most good to insulate are the attic, walls, or crawl space.
While insulating the entire home will get the most benefits, each area has its own set of advantages. Here's some sage advice from some of our project managers.
Attic Insulation
With little to no insulation in your attic, all the heat you pay to treat is escaping through the roof.
"Heat rises," said Mike Weaver, RetroFoam of Michigan Project Manager. "Having a poorly insulated attic is like going outside in the middle of winter without wearing a hat."
If you want an energy-efficient house, insulating the attic with spray foam insulation is a great move. This can help stop your treated air from leaking out and your furnace from running all the time. Your furnace not working overtime equals big savings on your monthly energy bills.
Wall Insulation
While many contractors will agree that energy efficiency in the attic is the way to go, but what about comfort?
Little to no insulation in your walls will lead to drafts, cold walls, and a number of other problems. Adding injection foam insulation to your walls will get rid of that annoying draft that has you bundled up at night.
"If you are looking for a return on investment by making less of an investment, the walls are the best," said Tom McTaggart, RetroFoam Dealer Development Lead. "The winter before, I had just my walls done. I spent $2,200 on my propane, then the next winter was only $624."
Another reason to insulate the walls with injection foam insulation is that heat rises. If your heat can't escape through the attic, it's going to find another space.
"If your attic already has adequate insulation, you should focus on your walls," said Joe Skelton, RetroFoam of Michigan Project Manager. "Hot air rises, and if it can't get out through the attic, it will get out through your walls. Foam insulation works as an air seal keeping your air in and outdoor air out."
Another thing to consider is the concrete walls in your basement. If you want your basement to be a conditioned space that is comfortable and doesn't have moisture issues, foam insulation can help.
Crawl Space Insulation
When was the last time you walked on your nice wood floors without socks?
This applies really to any of your floors because your crawl space is letting in cold air, which in turn is making your floors cold. While cold floors are a pain, frozen pipes are a nightmare. Both of these can be avoided with spray foam insulation in your crawl space and rim joist.
"Creating a conditioned crawl space has many advantages, from warming up cold floors to saving money on monthly energy bills," said Garry Barlow, RetroFoam of Michigan Project Manager.
Adding insulation to the attic adds energy efficiency to your home, and wall insulation helps with comfort, but the crawl space actually addresses both.
"Insulating the crawl space is important because it will keep your ductwork warm in the winter and cool in the summer. This means better heat and AC distribution throughout your house," said Josh Hammond, RetroFoam of Michigan Project Manager. "On a cold winter day, it may take a few minutes before the water in your home heats up. The water in the tank is hot, but the pipe is cold because there's no insulation. The same thing happens with your heat ducts. Spray foam insulation makes that a thing of the past."
Learning More About Home Insulation
Now that you have seen the benefits of insulating either your attic, walls, or crawl space, you might have more questions about what you can expect.
You might even now be considering sealing your home's building envelope and adding foam insulation throughout.
In either case, our Learning Center is full of information that can answer all of your questions about foam insulation.
Related Articles
Home Insulation: Everything Homeowners Need to Know
Foam vs Fiberglass vs Cellulose: Which Insulation is Best for My Existing House?
What is the Highest R-Value Insulation? (Ratings/Types/Charts)
About Amanda Ringler
Amanda previously has worked as a breaking news and crime reporter, TV news producer, and editor in Flint and Detroit. Throughout her career as a journalist, she has won several awards from The Society of Professional Journalists - Detroit Chapter and the Michigan Press Association. As part of the RetroFoam of Michigan family, Amanda uses her experience as a journalist to write content that will help educate homeowners on the benefits of foam insulation. When Amanda isn't writing, she's spending time with her husband and rescued huskies. She also loves knitting, making art, cooking, and hosting dinner and a movie night for friends and family.