What is DC-315 and Why the Spray Foam in Your New Build Home May Need It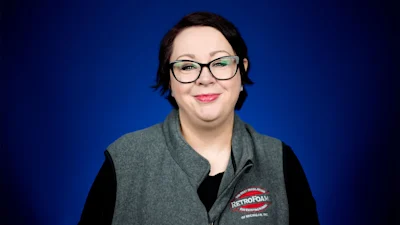 In the process of building your new home, you might hit some hiccups when dealing with passing code with spray foam insulation.
The biggest thing you might run into is that the building code requires a barrier between the spray foam insulation and the living space. This is because the building code hasn't caught up with the innovations made with premium spray foam, but that is a whole other article you should check out called Thermal Barrier vs Ignition Barrier: What's the Difference?
Since your inspector wants that barrier, they may suggest DC-315 so you can pass code. But what is it and how are you supposed to find it or even apply it?
Don't sweat it, we've got you covered.
RetroFoam of Michigan has insulated thousands of new build homes across the lower peninsula. The key thing we can tell you is to make sure you and your code inspector are on the same page. Let them know you want spray foam for your new home and they will tell you whether you'll need a thermal barrier. Next, you'll need to talk with your insulation contractor to find out if that is included or if you'll need to find someone else to do it.
Now, we're going to explain what DC-315 is, why you might need it, and how to get it.
What is DC-315?
DC-315 is a coating used with spray foam insulation that creates a thermal and ignition barrier, according to Paint to Protect.
Just like spraying paint, the water-based DC-315 is sprayed over the top of the spray foam in the exposed walls.
Now you might be wondering what a thermal barrier is and what it does.
A thermal barrier is a material that is applied between spray foam insulation in a new build home and the interior living space. Only areas like the walls and ceiling require the DC-315, but there are times when the attic, crawl space, and basement rim joist might also require it.
Why You Have to Have a Thermal Barrier in Your New Build Home
A thermal barrier is used mostly as a fire resistance measure. The International Residential Code (IRC) calls for the barrier between the occupied space and materials that could be considered flammable.
This is where the building code hasn't caught up with the advances made by spray foam insulation manufacturers over the years. Many of the premium spray foam insulations on the market are Class One Fire Rated. That rating means the material won't act as a catalyst if there were a fire in your home.
Next, you'll need to discuss the need for the DC-315 with your insulation contractor.
Where to Get DC-315 for Your Home
Your insulation contractor may spray the DC-315 at an added cost, but if this isn't an additional service, you'll need to find it somewhere.
Some home improvements carry it for between $300 and $400 for a 5-gallon bucket. If you try to do it yourself, you'll also need to buy the equipment to spray the material and hope you get it right.
Your safest bet would be to call your local house painter to see if they carry it and how much it will cost to spray DC-315 over your foam.
Learn More About Michigan Insulation Code and New Build Homes
The insulation code can be kind of a bear to understand but reading it over and asking your inspector questions before the work begins can save you from a headache in the long run.
If you have more questions about how you can meet code while building your new home, check out our article Michigan Insulation Code: New Home Insulation Requirements to answer all your questions.
Related Articles
What is a Thermal Barrier and When is it Needed with Spray Foam?
Thermal Barrier vs Ignition Barrier: What's the Difference?
Ultimate Foam Insulation Buying Guide for New Build Homes
About Amanda Ringler
Amanda previously has worked as a breaking news and crime reporter, TV news producer, and editor in Flint and Detroit. Throughout her career as a journalist, she has won several awards from The Society of Professional Journalists - Detroit Chapter and the Michigan Press Association. As part of the RetroFoam of Michigan family, Amanda uses her experience as a journalist to write content that will help educate homeowners on the benefits of foam insulation. When Amanda isn't writing, she's spending time with her husband and rescued huskies. She also loves knitting, making art, cooking, and hosting dinner and a movie night for friends and family.