attic insulation | energy savings | high energy bills
No one wants to deal with high monthly energy bills, so it makes sense to look at ways to cut them down.
Consumers Energy | DTE Energy | Energy bill savings | Foam Insulation | high energy bills | high summer electric bills
Like most of us, you are probably wondering why your electric bills are so much higher in the summer.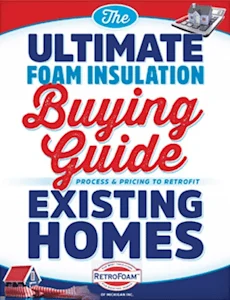 Have questions about insulating your existing home with foam? Our free educational guide compares home insulation types while answering the most frequently asked questions, including the process and pricing of foam insulation.