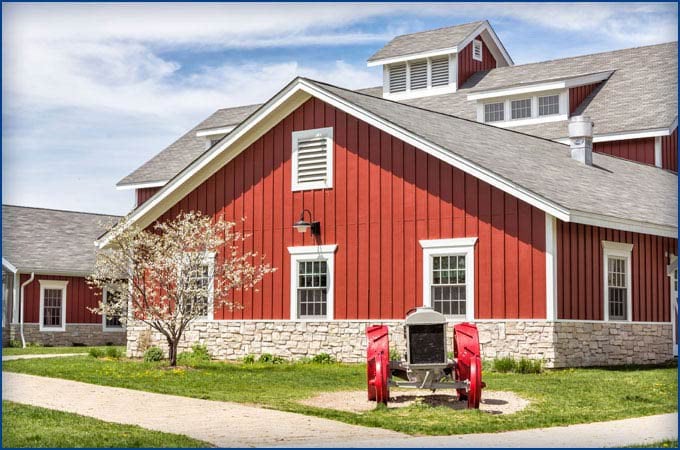 After purchasing a two story farmhouse in Alma, Michigan, Mike and Angie had a lot of renovations to complete before they could move in.
"The house was in shambles," said Mike. "The previous owners took the furnace, the pressure tank of the well, and other important things leaving us with a lot of work to do."
The couple has been working nights and weekends to restore the old farmhouse. One of the first improvements made to the house were new windows and doors, along with foam insulation in the attic and rim joist.
Mike explained, "There was little to no insulation in the house when we purchased it. I can't imagine how the previous owners heated it in the winter."
As they were researching the best insulation for their farmhouse, one of Mike's co-workers went on and on about how much RetroFoam of Michigan saved him on his gas bill after insulating his exterior walls. After a couple quotes and the recommendation of his co-worker, Mike and Angie hired RetroFoam of Michigan to bring their insulation into the 21st century.
"We can't say enough good about RetroFoam," said Mike. "The crew was great!"
Even though the last several months have been long and tiring for Mike and Angie, they are thrilled with the progress they have made and their decision to use foam insulation to maximize their energy efficiency and comfort in their farmhouse.
To include foam insulation in your home upgrades to maximize your comfort and energy savings, schedule a free estimate by calling 866-900-3626 or by filling out a form on this page.


Save