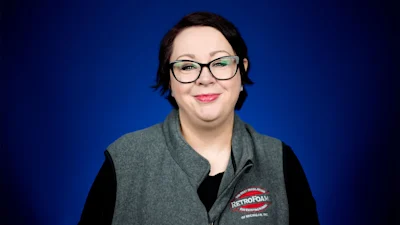 Are the cold drafts in your home making you run to grab extra blankets? What about cold floors causing a need for extra socks?
Not only is the cold a threat to your comfort but can also cause frozen pipes and ice dams.
Don't let the cold weather control your home any longer.
RetroFoam of Michigan's General Manager Eric Garcia sat down with eightWest's Rachael Ruiz to talk about how homeowners can keep their homes warm with foam insulation.
Reinsulating your home with a material like foam that creates an air seal will keep those cold outside temperatures out where they belong. Not only will your home be more comfortable, but foam insulation can pay you back in the long run by saving you money on your monthly energy bill.
It may not occur to you, but the air you are paying to heat is escaping right through your roof if your attic has little to no insulation in it. This can also lead to ice dams, which can damage your roof. Adding spray foam insulation to your roof deck will seal the envelope of your home and keep you from losing heat and money.
Spray foam is also a great fit in the crawl space rim joist, and basement because it expands to fill all of the nooks and crannies in those spaces.
Injection foam insulation is great to stop those drafts from coming in through your exterior walls. It is a quick easy process that doesn't require taking down any drywall.
Learn More About Foam Insulation
If you're interested in learning more about how foam insulation can keep your home warm and toasty this winter, check out the Learning Center on our website.
About Amanda Ringler
Amanda previously has worked as a breaking news and crime reporter, TV news producer, and editor in Flint and Detroit. Throughout her career as a journalist, she has won several awards from The Society of Professional Journalists - Detroit Chapter and the Michigan Press Association. As part of the RetroFoam of Michigan family, Amanda uses her experience as a journalist to write content that will help educate homeowners on the benefits of foam insulation. When Amanda isn't writing, she's spending time with her husband and rescued huskies. She also loves knitting, making art, cooking, and hosting dinner and a movie night for friends and family.