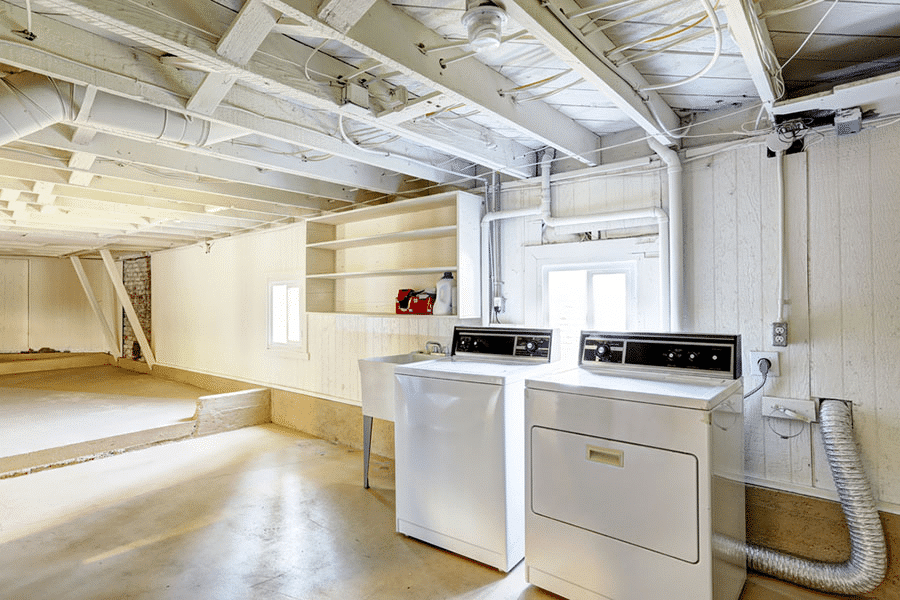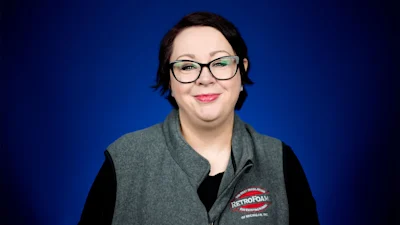 If you're tired of drafts creeping into your home due to poor insulation, it's time to learn how to insulate a rim joist.
In many older homes, the rim joists are left uninsulated. That means the only thing blocking the outdoor air from getting inside is the foundation block. This leads to drafts along the floorboards, which can make the home uncomfortable.
With more than 20 years of experience insulating thousands of rim joists across the Mitten, RetroFoam of Michigan knows a lot about the types of insulation materials used in the rim joist.
The materials most commonly used are spray foam, fiberglass, and foam board.
In our continued efforts to educate homeowners, we have compiled information on the commonly used rim joist insulation options, the installation process, the pros and cons of each material, and cost.
Let's get started.
How to Insulate a Basement Rimjoist
Adding rim joist insulation can either be done by a handy homeowner or a contractor.
The type of material you choose will dictate the best way to install it. You might make your decision based on your budget, or the insulation material's performance might be the deciding factor.
Let's take a look at some of the best insulation for a rim joist.
Foam Board Rim Joist Insulation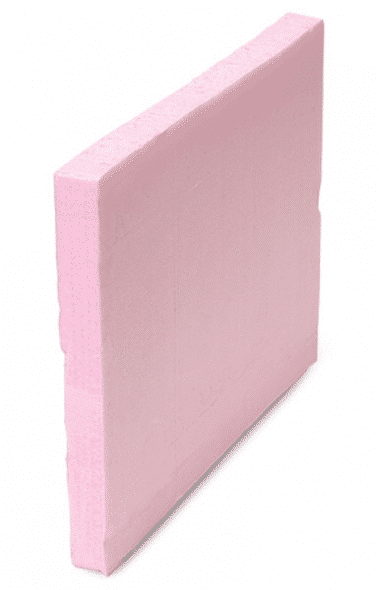 Foam boards are rigid panels of insulation made up of polystyrene, polyisocyanurate, and polyurethane.
The foam boards can be used to insulate any area of the house from the attic all the way to the basement walls.
Rigid foam board insulation is offered in a variety of thicknesses, lengths, and facings, so it can be customized to fit properly for your project. There are even some brands of foam board that have a white foil vapor barrier on each side to keep water from moving through it, which also keeps mold from forming.
Pros and Cons of Foam Board Rim Joist Insulation
Some foam boards are water resistant, which works well for areas like a rim joist that can see more moisture than other areas of the home.
The material is also lightweight and easy to use.
While some foam board insulations are water resistant, the bubbles inside the expanded polystyrene board stop heat transfer, but not moisture, which could lead to mold and mildew growth. The polyiso boards can also suffer from decreased insulating abilities over time.
Foam Board Rim Joist Insulation Installation Process
Installing foam board insulation can be done as a Do-It-Yourself project, but precision during the process will be key to getting the best results.
Foam boards must be custom cut to fit into the rim joist area. If not done correctly, this could end up costing the homeowner more money in wasted materials. Cutting the material will take precision and some time to do correctly.
The joints between the sheets and boards must be taped to prevent airflow into the rim joist from between the seams.
Before the foam boards can be installed, any old insulation must first be removed.
Foam Board Insulation Cost
The cost to insulate a rim joist using foam boards will vary depending on how much of the material is needed to fully insulate the area, as well as the thickness and brand used.
Other costs include knives for cutting, tape, and other materials to ensure an air seal. All supplies should be able to be purchased at a local home improvement store.
The installation cost can also vary depending on if it is installed by a contractor or an experienced homeowner.
Fiberglass Rim Joist Insulation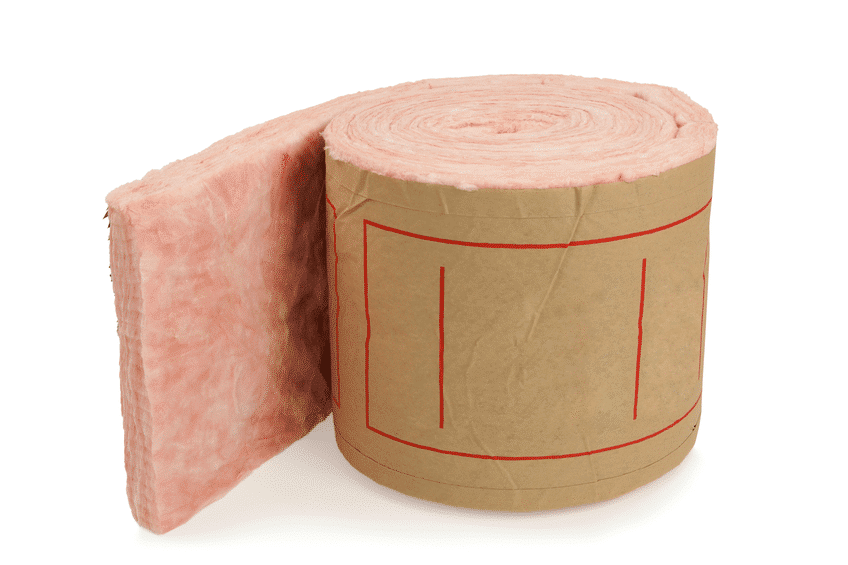 Fiberglass insulation is a traditional material found in the walls, attics, crawl spaces, and rim joists of many older homes.
The material consists of plastic that is reinforced with extremely fine glass fibers.
It is commonly used in two different types of insulation, which are batts and rolls, and loose-fill. It is also available as rigid boards and duct insulation.
Currently, manufacturers produce medium- and high-density fiberglass batt insulation products that have a slightly higher R-Value than standard batts, according to the U.S. Department of Energy. Fiberglass can be placed in unfinished walls, floors, and ceilings. It is fitted between studs, joists, and beams.
Pros and Cons of Fiberglass Rim Joist Insulation
Any homeowner who is handy around the house can install fiberglass as a DIY project, but proper protective gear must be worn when handling fiberglass insulation.
It is also fairly inexpensive when compared to other rim joist insulation materials.
Fiberglass doesn't do as good a job at insulating the rim joist compared to other insulation materials, according to Home Construction Improvement.
The material is air permeable, which means it does nothing to prevent warm, humid interior air from making contact with the rim joist. This will lead to mold, mildew, and rot issues.
Fiberglass Rim Joist Insulation Installation Process
Before adding fiberglass to the rim joist, any old insulation must be removed first.
The fiberglass must be cut to perfectly fit the space. The material is air permeable, so air from outside will still get into the rim joist.
During the installation, protective gear including gloves, long-sleeved shirts, pants, goggles, and masks must be worn. The fiberglass particles that come into contact with skin can cause rashes. If the material is inhaled, it can cause coughing, nosebleeds, and respiratory issues.
Fiberglass Insulation Cost
The size of the area to be insulated with fiberglass will determine the cost. The amount of material needed to fully cover the area is also a factor.
It is important to note if a homeowner decides to hire a contractor, this will add an additional cost.
Spray Foam Rim Joist Insulation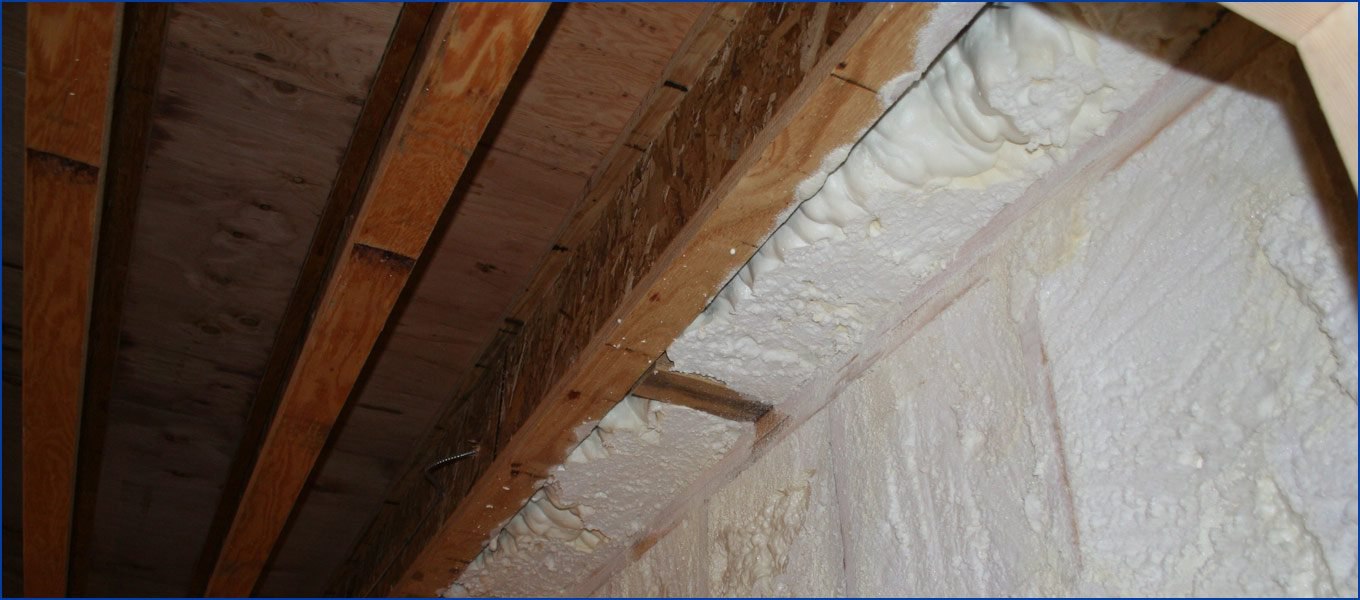 Spray foam insulation is a water-blown and an organic chemical compound derived from petroleum extracts.
Open cell spray foam fills every nook and cranny as it expands up to 100 times as it is being installed. It creates an air barrier that will seal the rim joist and stop any air from getting into the home.
Pros and Cons of Spray Foam Rim Joist Insulation
Spray foam insulation creates an air seal that will work to prevent outside air from getting inside the home, which will stop the drafts near the floorboards.
The material doesn't retain water, so there isn't an opportunity for mold and mildew growth inside it.
It is not recommended that spray foam insulation be installed as a DIY project to ensure a proper air seal is created, but spray foam kits can be purchased at local home improvement stores for experienced homeowners.
Spray Foam Rim Joist Insulation Installation Process
First, any old insulation in the rim joist must be removed so the spray foam can get into the rim joist to create an air seal.
Before the installation, the homeowner should ensure any storage or other items are removed away from the rim joists and that important items are covered.
Crews will then run a hose to the area and spray the foam insulation onto the rim joist.
Spray Foam Insulation Cost
The size of the area to be insulated is the number one factor in determining the cost to insulate the rim joist.
Another factor that determines the cost is the material that is used to insulate the rim joist. Open cell spray foam is usually recommended, but there are circumstances where closed cell spray foam is a better option.
There are several differences between open cell and closed cell spray foams, including composition, blowing agent, sound dampening capabilities, and moisture permeability.
Choosing the Right Insulation for the Rim Joist
Now that you have read up on the different options for rim joist insulation, it's time to decide what material best fits your needs.
If you'd like to learn even more about the benefits of spray foam insulation, head on over to our Learning Center.
If you are considering spray foam insulation for your rim joist and live in Michigan's lower peninsula, give us a call at 866-900-3626 for a free estimate, or fill out the form on our website.

Related Articles
How Long Does Spray Foam Insulation Last?
Rim Joist Insulation Problems: 5 Things to Watch Out For
What is the Best Rim Joist Insulation? (Spray Foam vs. Fiberglass vs. Foam Board)
About Amanda Ringler
Amanda previously has worked as a breaking news and crime reporter, TV news producer, and editor in Flint and Detroit. Throughout her career as a journalist, she has won several awards from The Society of Professional Journalists - Detroit Chapter and the Michigan Press Association. As part of the RetroFoam of Michigan family, Amanda uses her experience as a journalist to write content that will help educate homeowners on the benefits of foam insulation. When Amanda isn't writing, she's spending time with her husband and rescued huskies. She also loves knitting, making art, cooking, and hosting dinner and a movie night for friends and family.