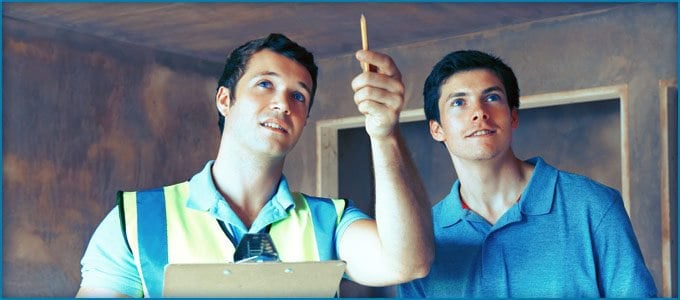 Let's be honest, government regulations can be burdensome, especially when it comes to improving your home.
You know if you plan to add an addition to your home or do any kind of major remodel that you'll need a building permit, but what about adding insulation?
Here at RetroFoam of Michigan, we work with permits in two ways. If we are working with a general contractor on a new build project, then that contractor pulls the permit. If we are working with a homeowner on their existing home, then we take care of getting the permit if it's required.
So, do you need a building permit to re-insulate your home? Well, it actually depends.
Let's first take a look at what the Michigan Building Code has to say.
To Building Permit or Not to Building Permit?
That is the question.
The Michigan Building Code provides general guidance on building permits, but not all the specifics.
"A permit is not required for ordinary repairs," Michigan's Department of Licensing and Regulatory Affairs writes. "Ordinary repairs to structures may be made without permit, but such repairs shall not include the cutting away of any wall, partition or portion thereof, the removal or cutting of any structural beam or bearing support, or the removal or change of any required means of egress, or rearrangement of parts of a structure affecting the exit requirements; nor shall ordinary repairs including addition to, alteration of, replacement or relocation of any standpipe, water supply, sewer, drainage, drain leader, gas soil, waste, vent or similar piping, electric wiring or mechanical or other work affecting public health or general safety."
Sorry, I hope you are still with me. That's government for you.
Anyways, before you start a home improvement project, you should consult the appropriate enforcing agency - whether that be the township, county, or city - to ask them whether a building permit is needed.
Do I Need a Building Permit in Michigan for Insulation?
If you are building an addition, you will need a building permit, no questions asked, and you must ensure the insulation you install is up to the current Michigan Insulation Code.
If you are remodeling a kitchen, bathroom, or family room, you may need a building permit too, and must also ensure the insulation in that area of the home meets the building code when that area was originally built.
During a renovation, many homeowners find it a good time to upgrade to foam insulation to take advantage of comfort and energy efficiency.
In general, most cities and townships don't require a building permit for re-insulating your walls, attic, or crawl space.
However, as in most things, there are a few exceptions. A few municipalities do require a permit for upgrading your insulation. These are few and far between, though.
A good home insulation contractor should be aware of the cities in Michigan that require building permits for insulation, and should also apply for them on your behalf.
Therefore, before you begin the process to re-insulate your home, make sure you understand all the paperwork and potential costs that your buddies at city hall may request.
Remember, legal home improvement projects are the best home improvement projects.

Related Articles
Michigan Insulation Code: New Home Insulation Requirements
Spray Foam Insulation Code Requirements: How to Pass Code Without Meeting Prescriptive R-Value
6 Tips to Get on the Same Page with Your Building Code Inspector During New Home Construction
Save
Save