Who Are the Best Spray Foam Insulation Contractors in Michigan?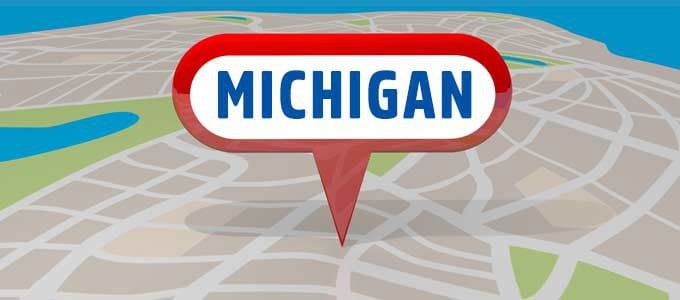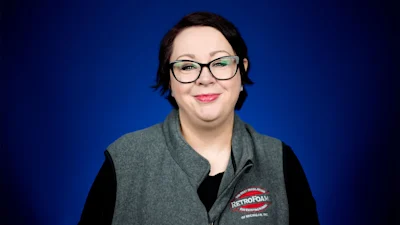 How cold does your Michigan home get in the winter?
Michigan is one of the states in the Midwest that has some of the most temperamental weather, sometimes hitting all four seasons in just one day, so good insulation is a must-have.
RetroFoam of Michigan has more than 17 years of experience insulating thousands of homes in the process. With this experience comes knowledge, so we know insulating your home with spray foam will be the best bet to create an air seal that will help you from losing money due to high heating and cooling bills.
Once in a while, we have customers who would like to compare us with some of the other contractors in Michigan looking at the price, experience, and materials used.
As a part of our continuation on transparency and the education of homeowners, we have compiled a list of the best spray foam insulation contractors in Michigan.
Spray Foam Insulation Contractors in Michigan
There are several spray foam insulation contractors across the Mitten.
These insulation contractors offer a variety of materials along with spray foam, including cellulose, fiberglass, and injection foam insulation.
Blanket Insulation
Servicing the southeastern Michigan area, Blanket Insulation has been in business since 1979 and offers spray foam, rigid foam, and cellulose insulation.
They have won awards from Consumers Energy and Angie's List for their work insulating homes. This company strives to do what it can to make homes more energy-efficient.
Weatherwise Foam Insulation
Servicing all of Michigan and located in the Mid-Michigan area, Weatherwise offers both open and closed cell spray foam, injection foam, spray-applied cellulose, blown-in cellulose, loose-fill cellulose for attics.
Weatherwise offers its services to both existing and new construction homes. The company was started in 2004 and is locally owned and operated.
Seal Tech Insulation
Seal Tech services portions of southeast and western Michigan as well as Toledo, Ohio.
They have more than 20 years of experience, offering spray foam and blown-in insulation for both residential and commercial customers. The foam insulation products used by this company are safe to have in the home and are environmentally friendly.
USA Insulation
Servicing portions of southeast and Mid-Michigan, USA Insulation has insulated more than 90,000 homes since 1985.
They offer injection foam and spray foam insulation, as well as blown-in attic insulation. USA Insulation is a family-owned and operated business.
Streamline Enterprises
Servicing Mid-Michigan, Streamline has been in business since 1998.
They offer open cell and closed cell spray foam, blown-in cellulose, and AirKrete injection foam insulation, as well as services for siding, roofing, windows and doors, gutters, and walk-in tubs.
Michigan Spray Foam
Michigan Spray Foam services a portion of western Michigan offering open and closed cell spray foam for residential, commercial, industrial, and agricultural projects.
This company has more than 25 years working in the construction industry and specializes in spray foam insulation.
MAG Insulation
Servicing a large portion of Michigan, MAG offers open cell and closed cell spray foam, spray-applied cellulose, loose-fill spray foam, fiberglass, and thermal barrier paint coatings to residential and commercial customers.
This company also offers waterproofing systems for new build construction.
Advanced Insulation Systems
Servicing northern Michigan, Advanced offers spray foam, fiberglass, rigid foam, mineral wool, and a closed cell spray foam and fiberglass hybrid system.
This insulation contractor has 46 years of construction experience and is licensed and insured. They are locally and family-owned and operated located in Traverse City.
Sunray Insulation
Servicing the areas along I-75 from Saginaw to northern Oakland County, Sunray offers spray foam and injection foam, and cellulose insulation to residential and commercial clients.
This contractor also offers blower door tests to determine how much air is leaking from the home, as well as thermal imaging.
Hiring the Best Spray Foam Insulation Contractor for Your Project
Now that you have read about some of the other spray foam insulation companies that we'd trust to help you with your insulation needs, you might be interested to learn more about RetroFoam of Michigan.
Check out our Learning Center where you'll find a ton of resources about the foam insulation products we use, our installation process, rebates you could be eligible for, and a whole lot more.
Related Articles
How to Find and Hire the Best Residential Insulation Contractor for Your Project
Insulation Contractor Vetting Checklist: What You Need to Look For Before Signing the Contract
Hiring an Insulation Contractor Problems: 6 Tips to Avoid Disaster
About Amanda Ringler
Amanda previously has worked as a breaking news and crime reporter, TV news producer, and editor in Flint and Detroit. Throughout her career as a journalist, she has won several awards from The Society of Professional Journalists - Detroit Chapter and the Michigan Press Association. As part of the RetroFoam of Michigan family, Amanda uses her experience as a journalist to write content that will help educate homeowners on the benefits of foam insulation. When Amanda isn't writing, she's spending time with her husband and rescued huskies. She also loves knitting, making art, cooking, and hosting dinner and a movie night for friends and family.