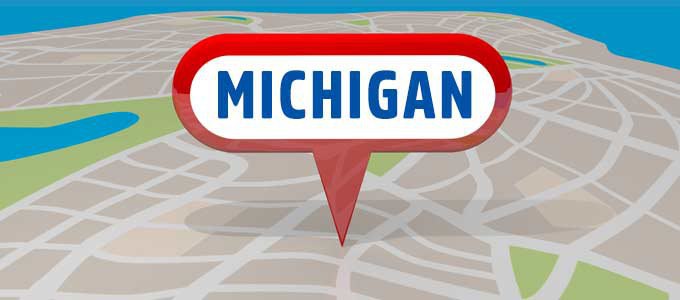 Subscribe
Who Are the Best Spray Foam Insulation Contractors in Michigan?
best spray foam contractors | Best Michigan contractors | Local
How cold does your Michigan home get in the winter?
Michigan is one of the states in the Midwest that has some of the most temperamental weather, sometimes hitting all four seasons in just one day, so good insulation is a must-have.
RetroFoam of Michigan has more than 15 years of experience insulating thousands of homes in the process. With this experience comes knowledge, so we know insulating your home with spray foam will be the best bet to create an air seal that will help you from losing money due to high heating and cooling bills.
Once in a while we have customers who would like to compare us with some of the other contractors in Michigan looking at price and the materials used.
As a part of our continuation on transparency and the education of our customers we have compiled a list of the best spray foam insulation contractors in Michigan.
Spray Foam Insulation Contractors in Michigan
Blanket Insulation: Servicing the southeastern Michigan-area, Blanket Insulation has been in business since 1979 and offers spray foam, rigid foam and cellulose insulation.
Weatherwise Foam Insulation: Servicing area of southeastern, western and northern Michigan, Weatherwise offers both open and closed cell spray foam, Nu-Wool Wallseal, and EcoCell batts and blankets insulation.
Seal Tech Insulation: Seal Tech services portions of southeast and western Michigan as well as Toledo, Ohio. They have more than 20 years of experience and offer spray foam and blown-in insulation for both residential and commercial customers.
USA Insulation: Servicing portions of southeast and Mid-Michigan, USA Insulation has insulated more than 50,000 homes since 1985. They offer injection and spray foam insulation, as well as blown-in insulation.
Streamline Enterprises: Servicing Mid-Michigan, Streamline has been in business since 1998. They offer spray foam, cellulose, and Air Krete insulation, as well as services for siding, roofing, windows and doors, gutters, and walk-in tubs.
Michigan Spray Foam: Michigan Spray Foam services a portion of western Michigan offering open and closed cell spray foam to homeowners.
MAG Insulation: Servicing Michigan and the upper Midwest, Mag offers spray foam, retrofit foam, as well as wet spray and loose fill cellulose and fiberglass insulation to residential and commercial customers.
Advanced Insulation Company: Servicing northern Michigan, Advanced offers spray foam and blown fiberglass insulation.
Alpers Insulation: Alpers Insulation services northern Michigan and offers spray and injection foam, blown-in cellulose, fiberglass batts, spray applied cellulose, spray fiberglass, and block fill foam insulation.
Sunray Insulation: Servicing the areas along I-75 from Saginaw to northern Oakland County, Sunray offers spray and injection foam and cellulose insulation to residential and commercial clients.
Now that you know the other insulation companies that we'd trust to help you with your insulation needs, if you'd like to learn more about how RetroFoam of Michigan might be the best solution for you, just give us a call at 866-900-3626.