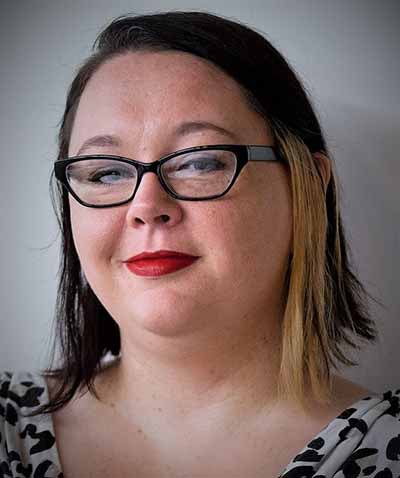 Who Are the Best Manufacturers of Spray Foam Insulation?
spray foam insulation | best spray foam manufacturers | insulation
Are you considering spray foam insulation for your home, but now you want to know who the best manufacturers are?
Once in a while, we have customers who would like to compare the Icynene-Lapolla spray foam insulation product we use to some of the other materials available from other contractors.
RetroFoam of Michigan has more than 17 years of experience insulating thousands of homes across the lower peninsula and the greater Toledo area. With these years of experience comes knowledge of not only the Icynene-Lapolla spray foam products we use, but the other spray foam products on the market.
We know that using a high-pressure spray foam insulation instead of a low-pressure DIY kit will be the best option to create an air seal that helps prevent you from losing money due to high energy bills.
As part of our continued efforts of transparency and education for homeowners, we have compiled a list of the best spray foam insulation manufacturers.
Best Spray Foam Insulation Manufacturers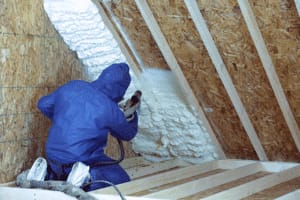 Not all spray foams are created equal.
Some manufacturers use water as a spraying agent, while others use chemicals. The maximum thickness before creating an air barrier is another factor to consider because the more material needed, the higher the cost of spray foam will be.
There's a lot to take into consideration, so let's take a deeper look at BASF Corporation, Demilec, Johns Manville, and Icynene-Lapolla.
BASF Open Cell Foam
BASF manufacturers chemicals, plastics, performance products, agricultural products, fine chemicals, as well as oil and gas. The company also offers spray-applied polyurethane foam. Here is a look at BASF's ENERTITE spray foam insulation.
ENERTITE is an open cell spray polyurethane foam insulation.
The material creates an air barrier with a minimum thickness of 3 inches.
ENERTITE expands past its original size to fill the cavity.
Water is used as the blowing agent.
Noise reduction is a benefit for the homeowner.
The homeowner can re-enter the home 24 hours after installation.
Demilec Open Cell Foam
Demilec makes spray foam insulation and coating products for commercial, industrial, residential, and agricultural buildings. Here is a look at Demilec's Agribalance.
Agribalance is an open cell spray polyurethane foam insulation with natural, renewable oils.
It creates an air barrier with a minimum thickness of 3.5 inches
The material expands to seal cracks, gaps, and voids in attics, walls, crawl spaces, and ceilings.
Developed with 20 percent of Agri-based, renewable materials.
Water is used as the blowing agent.
Decreases dust and air pollutants in the home.
Maximizes energy efficiency, lowering monthly energy bills.
It can help with noise reduction.
Doesn't contain any ozone-depleting chemicals, gases, fibers, or asbestos.
Homeowners must wait 24 hours before re-entering the home after installation.
Johns Manville Spray Foam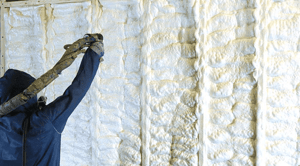 Johns Manville has been in business for more than 150 years developing materials that make structures stronger, more durable, and more energy-efficient. Here is a look at Johns Manville's Corbond.
JM Corbond open cell spray polyurethane foam insulation is a two-component, low-density, nonstructural insulation that is designed for inside commercial, residential, and industrial structures.
Helps structures be more energy-efficient, lowering monthly heating and cooling bills.
Creates an air barrier at a minimum thickness of 3.75 inches.
It can help reduce the noise from outside.
The blowing agent is not specified.
The material can expand 120 times its initial volume to fill all voids, gaps, and crevices.
Icynene-Lapolla Open Cell Spray Foam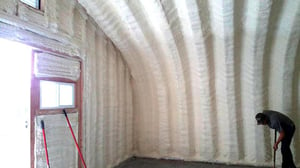 Icynene was established in 1986 and offers a complete portfolio of high-performance spray foam insulation solutions. Lapolla began serving as a global spray polyurethane foam insulation supplier in 1977. The two spray foam manufacturers merged in 2017 to create Icynene-Lapolla. Here is a look at Icynene-Lapolla's FOAM-LOK 500 Open Cell.
Environmentally safe.
Water is used as the blowing agent.
Creates an air barrier at a minimum thickness of 3-inches.
Homeowners can re-enter the home 2 hours after installation.
Superior sound dampening qualities.
Reduces monthly energy bills.
Soft, flexible composition maintains an air seal even after seasonal expansion/contraction of building assembly.
Supports indoor air quality by blocking air infiltration and mass transfer of moisture that may cause mold.
Choosing the Best Spray Foam Insulation Brand for Your Home or Pole Barn

Now that you know about the best spray foam manufacturers available to insulate a home, you just need to decide which manufacturer will best meet your home's needs with the spray foam they create.
RetroFoam of Michigan has been using Icynene-Lapolla spray foam for more than 10 years because we know it is a superior insulating material that will create an air barrier in our customers' homes while saving them money on their monthly energy bills.
If you live in Michigan's lower peninsula or the greater Toledo area and would like to schedule a free estimate, give us a call at 866-900-3626, or fill out the form on our website.

If you want to learn more about spray foam and what it has to offer your home, head on over to our Learning Center.
Related Articles
What is the R-Value of Spray Foam Insulation?
How Much Does Spray Foam Insulation Cost?
How Thick Does Spray Foam Insulation Need to Be?
About Amanda Ringler
Amanda previously has worked as a breaking news and crime reporter, TV news producer, and editor in Flint and Detroit. Throughout her career as a journalist, she has won several awards from the The Society of Professional Journalists - Detroit Chapter and the Michigan Press Association. As part of the RetroFoam of Michigan family, Amanda uses her experience as a journalist to write content that will help educate homeowners on the benefits of foam insulation. When Amanda isn't writing, she's spending time with her husband and rescued huskies. She also loves knitting, making art, cooking, and hosting dinner and a movie night for friends and family.