6 Reasons Why a Visual Inspection is Necessary When Quoting an Insulation Project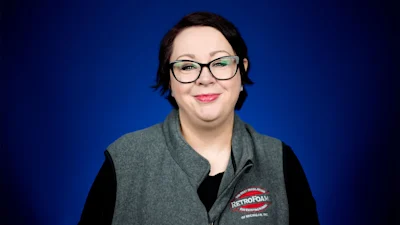 You just want an estimate for home insulation, but you're not sure why someone needs to come out and look first.
Are they going to try to up-sell you? Are they going to judge you because a legion of spiders lives in your crawl space? Why do they need to look anyway?
The quick answer is no, no, and because we said so.
But seriously, a good contractor needs to get in there to take a look because there are factors that will change the installation process. We'll get into this more in a moment.
RetroFoam of Michigan has insulated thousands of homes since 2002. For every home we've insulated, an estimator has come out and gotten into the thick of it to make sure every area has been looked over. This isn't an attempt to sell more, but to let the homeowner know that their cold house isn't caused by their crawl space, but because there is no insulation in their walls.
While this is just an example, there can be several areas contributing to one problem. But let's not jump ahead of ourselves, let's discuss the other reasons why a visual insulation inspection is needed when you have an estimate.
Why You Need a Home Insulation Inspection During an Estimate
From crawling into the crawl space to combating squirrels in the attic, insulation contractors need to see what they'll be working with and here's why.
You might be off on your square footage. You probably think you can just give someone the square footage of your home over the phone and get a price, but what if your numbers are off? What if this whole time you thought you had 900-square-feet, but it's actually more like 1,000-square-feet or the other way around? The estimator wants to come out and get the correct measurements for your home, which is the square footage of the area to be insulated.


The estimator will be able to determine the actual application for the area to be insulated. More specifically this comes into play in the attic or crawl space. An attic can be insulated on the flat or roof deck, depending on a few factors. The crawl space can be insulated on the underside of the floor or by laying down plastic and insulating the walls. It all depends on the needs of your home, so it's best to have a professional take a look and give the best recommendation.


It's important to know what kind of insulation is already in your home. Imagine you're about to have your walls insulated and can't because there is already glued-in cellulose in there. It happens to the best of us, but it's another great reason why you would want a professional to take a look. Also, you may not realize it if your old insulation has mold growing in it since it's not something you inspect that often. An insulation contractor will be able to identify these problems for you.


Where the vents and mechanicals are in the home can change the installation process. You may not be aware where your vents and mechanicals are in your home and that knowledge can affect the insulation installation process. If you have mechanicals and vents in your crawl space, the best way to insulate that is by laying plastic down and insulating the walls to make it a conditioned space. This is true throughout your home, whether it's the basement, walls, or attic. If there are mechanicals in any of those places, then it can change the installation and the cost.


The estimator will be able to identify other insulation problems in the home. These other insulation problems could be the growth of mold and mildew, animals nesting, or straight up lack of insulation. Dirty insulation will retain any allergens and pollutants that have moved through it. This along with any potential mold can be hazardous to your health, which is why you want them to identify it and have the old insulation removed when you get your new insulation.


The estimator can make the best recommendation to meet your needs. A good contractor has estimators who are trained to help homeowners solve their problems. With that being said, they are also the professionals who will spot problems the homeowner may not even be aware of. It's better to have a professional take a look and get to the root of what is making your home uncomfortable.
Creating a Comfortable and Healthy Home
You don't want to deal with an uncomfortable home with high energy bills anymore.
So, open your doors and let the insulation contractor of your choosing come in and take a look at what you have going on. They don't care about the spiders in the crawl space, they just want to help you have the most comfortable and energy efficient home possible.
RELATED: What to Expect at a RetroFoam of Michigan Estimate
About Amanda Ringler
Amanda previously has worked as a breaking news and crime reporter, TV news producer, and editor in Flint and Detroit. Throughout her career as a journalist, she has won several awards from The Society of Professional Journalists - Detroit Chapter and the Michigan Press Association. As part of the RetroFoam of Michigan family, Amanda uses her experience as a journalist to write content that will help educate homeowners on the benefits of foam insulation. When Amanda isn't writing, she's spending time with her husband and rescued huskies. She also loves knitting, making art, cooking, and hosting dinner and a movie night for friends and family.