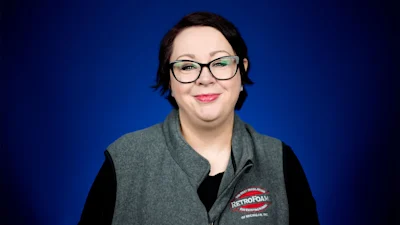 You get your home ready for winter, so why neglect your garage?
There are a lot of items you store in there that could really benefit from the added TLC. Aside from just making the garage a more comfortable space, if it's attached some of these tips could also work to make your home more comfortable.
RetroFoam of Michigan has been working with homeowners to make their spaces – whether it's a house, pole barn, van, or garage – more comfortable and energy-efficient. We love adding foam insulation to any structure, but there is more to it when you're winterizing a structure.
Don't let Old Man Winter and Jack Frost set up residence in your garage with these helpful tips.
Steps to Get Your Garage Ready for Winter
Taking the steps to prep your garage for winter can make it more comfortable, energy-efficient, and organized for when spring hits.
Let's take a look at these eight things to get your garage ready for winter.
Organize Your Garage
Out with the old and in with the new.
Mostly you just want to get rid of the old junk you have laying around that realistically will never be used again.
Another key to organization is getting your spring and summer equipment up and out of the way while placing your snow shovels and blower in a place where it is easily accessible.
Getting everything off of the floor and organized gives you the opportunity to look for leaks or any signs of pests so you can nip them in the bud before they get too out of hand.

Prevent Liquids and Cleaners from Freezing
The last thing you want is for your cleaning chemicals to freeze in the garage and potentially burst.
If you have cabinets or storage bins, this is a great place to store liquids and chemicals that could potentially freeze.

Seal Around Outlets and Pipes
Electrical outlets are notorious for letting air leak into a home, and a garage isn't any different.

It's important to seal up any openings around electrical boxes and pipes so the cold winter air doesn't keep pumping into your garage.
Winterize Your Summer Equipment
You don't want your lawnmower sitting around all winter with old gas in it.
Each fall it's a good idea to winterize your summer equipment. This means you should remove and dispose of the gasoline inside your mower, weed whacker, etc., and clean them up so they are ready to go in the spring.

On the flip side of this, it's also a good idea to get your snowblower in working order so you can just pull it out of the garage and fire it up when you get your first snowstorm.
Weatherize and Replace Old Weatherstripping
Check out the weatherstripping around the doors and windows in your garage.
Over time, weatherstripping can become brittle and crack, which means it is no longer doing its job and the air is leaking in.

Replace your weatherstripping and while you're at it, it's probably not a bad idea to re-caulk around your doors and windows.

Seal the Floor of Your Garage
If you park your car in the garage it might be a good idea to reseal the floor.
This can prevent damage to the flooring caused by the road salt your car will bring in. That salt damages your concrete over time by causing corrosion to occur under the surface. This corrosion causes discoloration, cracks, and crumbling.

Protect Your Pipes and Water Heater
If you have pipes running through your garage, they need some protection so they don't freeze.
That same cold air freezing your pipes can also reduce the warmth in your water heater.

For your pipes, you can get insulation to wrap around them that will prevent further freezing. For your water heater, you can get a special blanket or covering to put over it so the colder air doesn't make it have to work harder.

Add Insulation to Your Garage
Adding insulation to your garage can help with several of the tips listed above.
If you store items in the garage or if you spend a lot of time in there, adding insulation can help you make it a comfortable space.

Adding garage insulation, especially if it is attached or you have a bonus room above, can also work to make your home more comfortable and energy-efficient.
Even insulating the common wall between the garage and your home can make a difference in the amount of air leakage into the house.
Insulating Your Garage
I have to come back to the idea of insulating your garage because there are a lot of benefits to it, especially if you choose the right insulation for your needs.
If your garage is attached, then adding insulation like foam can help reduce noise and even some of the smells from getting into your home. If you have a bonus room above your garage, these same things are true if you add insulation.
The insulation you choose for your garage really comes down to what is best for you and how you intend to use the space.
Related Articles
What is the Best Insulation for a Garage?
Garage Insulation Problems: Things to Know Before You Insulate
What You Need to Know About Using a Garage Door Insulation Kit
About Amanda Ringler
Amanda previously has worked as a breaking news and crime reporter, TV news producer, and editor in Flint and Detroit. Throughout her career as a journalist, she has won several awards from The Society of Professional Journalists - Detroit Chapter and the Michigan Press Association. As part of the RetroFoam of Michigan family, Amanda uses her experience as a journalist to write content that will help educate homeowners on the benefits of foam insulation. When Amanda isn't writing, she's spending time with her husband and rescued huskies. She also loves knitting, making art, cooking, and hosting dinner and a movie night for friends and family.