How Long Does it Take to Install Foam insulation? [Video]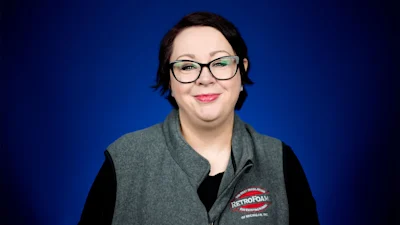 Are you considering foam insulation for your home, but you're wondering about how long the install process will take?
With more than 15 years of experience, RetroFoam of Michigan's installation crews are a fine-tuned machine. Most houses can be insulated in one day or less. Probably two if we are insulating the attic, as the first day would be removal of old insulation.
Other Foam Insulation Installation Factors that Determine Time
The area that is being insulated and the degree of difficulty of the job are the two main factors associated with the length of install.
All existing external walls -

Injecting foam insulation into

existing walls

could take 2 to 5 hours on average, depending on the size of the area, siding type, if the home is one or two stories, and any bump-outs in the home design.
Attics -

Insulating an

attic

could take one to two days. This depends on how much old insulation in the attics must be removed. A separate removal crew may come out a day or two before the installation date to remove the old insulation. Once the install crew is there, in most cases the attic can be insulated in a day. Factors on time include the pitch of the attic and accessibility difficulties to certain areas.
Crawl space -

A

crawl space

installation can take 2 to 3 hours to do. Factors include if any old insulation needs to be removed and any accessibility challenges like hard-to-reach areas due to the design of the crawl space.
Rim Joist -

Insulating a

rim joist

usually takes around 1 to 2 hours. If fiberglass needs to be removed, it may take a little longer. Also if the rim joist is hard to reach due to basement design or things in the way the install job could take longer.
Every house is unique, so times to install foam insulation may vary.
If you're looking for more answers to your questions, check our foam insulation learning center.

About Amanda Ringler
Amanda previously has worked as a breaking news and crime reporter, TV news producer, and editor in Flint and Detroit. Throughout her career as a journalist, she has won several awards from The Society of Professional Journalists - Detroit Chapter and the Michigan Press Association. As part of the RetroFoam of Michigan family, Amanda uses her experience as a journalist to write content that will help educate homeowners on the benefits of foam insulation. When Amanda isn't writing, she's spending time with her husband and rescued huskies. She also loves knitting, making art, cooking, and hosting dinner and a movie night for friends and family.