What is the Difference Between a Project Manager and a Salesperson?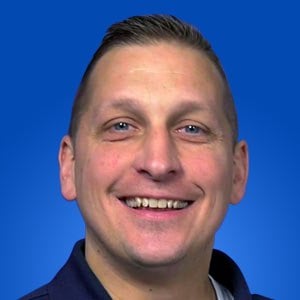 If you're a homeowner or have spoken with a homeowner, chances are they have had to get a quote for a product or service for their home.
Getting quotes leads to meeting a salesperson. Everyone has that mental image of a salesperson -- slicked back hair, fast-talking, wheeling, and dealing, do whatever it takes to make a sale man or woman.
No one wants to spend 2- to 3-hours being bombarded by a pushy salesperson. Sometimes, just the thought of that interaction will lead us to put off the project altogether.
At RetroFoam of Michigan, we employ only the most knowledgeable project managers. As one of those project managers, I can tell you we don't use high-pressure tactics to get you to buy and we don't try to wheel and deal you -- we understand that foam insulation is not for everyone.
In this article, I will be covering the role of a project manager and the role of a salesperson and how they are represented in business today.
What is the Role of a Salesperson?
Salesperson, as defined by Merrimack-Webster, is one who sells in a given territory, in a store, or by telephone.
A salesperson supplies the customer with product details and pricing information. They will also show the features, advantages, and benefits of the product or service being offered.
On occasion, there are quotas that need to be met by a sales force. These quotas could lead to over-inflated pricing and high-pressure selling. The end result is the homeowner not knowing if they got the best price.
What is the Role of a Project Manager?
A project manager is a person in overall charge of the planning and execution of a particular project, according to Lexico.
Project managers are the liaison between the office, installers, and the homeowner.
For example, a RetroFoam of Michigan project manager will visit the work site, make the necessary recommendations to solve the homeowner's challenges and prepare quotes for the client. They will also make drawings, take pictures, and prepare work orders for the installers to follow.
A good project manager is an expert on the products and services they provide. They also do not haggle with pricing or use high-pressure sales tactics. You can be assured you are getting the best price possible.
Working with a Project Manager
A good project manager will work with homeowners to ensure they have an unbelievable contractor experience.
Homeowners are supplied with all of a project manager's contact information -- cell phone number and email. They are encouraged to contact the project manager by phone, text, or email.
Not only are they experts on the products and services offered, but they are also experts on every project they are a part of.
If any job-specific questions come up, the project manager is the one to ask. Schedule permitting, project managers will visit the site on the day of install.
Just because the job is installed, and the crew has left doesn't mean the project manager's job is done. They will work with homeowners on any warranty issues that may arise or help secure rebates offered by the power companies.
This is no different here at RetroFoam of Michigan because once you work with us, you're family.
Related Articles
What to Expect at a RetroFoam of Michigan Estimate
What Questions Should You Ask About Contractor Insurance Requirements?
How to Find and Hire the Best Residential Insulation Contractor for Your Project
About Mike Weaver
Mike's favorite part about being an estimator is the team and family atmosphere, as well as helping to make homes more comfortable and energy efficient. A typical work day for Mike involves listening to homeowners and helping them craft solutions that will make their homes more comfortable while saving them money on monthly energy bills. In his free time, Mike likes spending time with his family and working on projects of his own around his home.