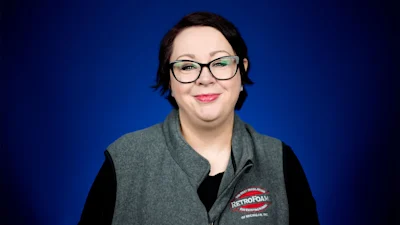 Whether you use your van to haul your tools or it's your home away from home, insulation can play a big part in the role that vehicle plays.
So, what are the best options for sprinter van insulation, cargo van insulation, and camper van insulation? The most common materials used are foam board, wool, and closed cell spray foam.
We here at RetroFoam of Michigan have insulated our fair share of vans, so we know what your options are and what works best depending on your needs.
We want to help you make an informed decision about the best van insulation material for your project. In those efforts, we'll talk about the most common insulation types, as well as their pros and cons.
Van Insulation Options
Before we get into the van insulation options, you need to understand heat transfer.
There are three ways that heat transfers – radiation, conduction, and convection. Radiation is like the heat radiating from the sun, because it is heat that moves through the atmosphere, and then warms your skin. Conduction is heat transferred through solid surfaces, like the walls of your van. Finally, convection is how heat moves through liquid or gas, like the air inside your van, according to Gnomad Home.
Really what you're worried about is the conduction, because the metal of the van roof, floor, and walls will conduct that heat and cold, making the van uncomfortable and not a great place to store tools or items you are hauling.
Now let's talk about van insulation.
Foam Board Van Insulation
In the past five years, foam board insulation has become a popular option for van insulation.
This is because you can cut and shape the material exactly how you want it in your van and it's relatively inexpensive. Foam board insulation is rigid panels of insulation that are made of either polystyrene, polyisocyanurate, and polyurethane.
Now let's look at the pros and cons.
Pros:
Foam board can be found in any home improvement store.
Rigid foam board insulation is offered in a variety of thicknesses, lengths, and facings so it can be customized to fit properly for your project.
Foam board insulation provides good thermal resistance and reduces heat conduction.
Cons:
It can take more than a day to install foam board properly inside a van.
The joints between the foam board sheets must be taped or caulked to be installed properly.
Expanded polystyrene boards have air bubbles that can stop heat transfer but can collect moisture in the event of condensation on the metal. The moisture can lead to the formation of rust.
Wool Van Insulation
Wool van insulation is considered a natural material but does have a Boron flame retardant in case of a fire.
Wool, similar to fiberglass, comes in batts you can install on the van walls and ceiling. An issue though is that the batts tend to be too thick, so it will need to be cut down to install properly.
Pros:
Is environmentally friendly.
Much like wool clothing, can keep you warm inside the van.
Has a flame retardant added to it.
Cons:
Much like wool clothing, will retain water which can lead to rust.
The batts may be too large, so you will need to cut them down to insulate the van properly.
If the wool batts are crammed in to fit, then the material loses its insulation properties.
Closed Cell Spray Foam Van Insulation
Closed cell spray foam is better suited to insulate vans compared to open cell because of its durability and low expansion rate.
Closed cell can be sprayed directly on the metal walls of the van. Closed cell spray foam is a spray-applied plastic that forms continuous insulation and air barrier. It is known to resist heat transfer.
Pros:
Creates an air barrier that will keep your van comfortable no matter what is happening outside.
Closed cell is very durable, so it can be left exposed and take the hits from tools and equipment in your work van.
Has some sound deadening properties which cut down on the noise of your tools clanking around in the back.
Cons:
Is more costly than other insulation materials when installed by a professional. DIY is an option but comes with its own set of risks and problems.
If the van isn't kept in a warm space before installation, there can be issues with adhesion.
Some closed cell spray foams that use a chemical agent in the mixing process can give off a temporary odor.
How to Insulate a Van
There are a ton of benefits to insulating your van, so now you just have to decide which material is best for you and if you want to DIY the project or hire a professional.
How you choose to insulate your van is determined by what is best for you. Do you need to keep the materials you're transferring safe? Do you need your van to be comfortable while you camp? Do you want your work van to be quieter?
Once you figure out what your specific needs are, how to move forward with insulation will become much clearer to you.
If you're curious about more of the benefits of foam insulation, check out the Learning Center on our website.
About Amanda Ringler
Amanda previously has worked as a breaking news and crime reporter, TV news producer, and editor in Flint and Detroit. Throughout her career as a journalist, she has won several awards from The Society of Professional Journalists - Detroit Chapter and the Michigan Press Association. As part of the RetroFoam of Michigan family, Amanda uses her experience as a journalist to write content that will help educate homeowners on the benefits of foam insulation. When Amanda isn't writing, she's spending time with her husband and rescued huskies. She also loves knitting, making art, cooking, and hosting dinner and a movie night for friends and family.