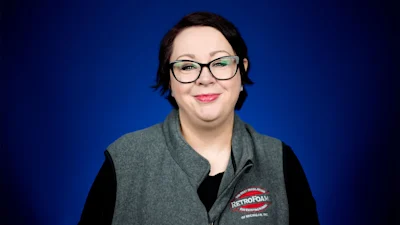 Adding insulation is a great thing to do for your home or pole barn, as well as your comfort, but you need the best.
You've decided that foam board insulation could give you the project of your dreams, so now it's time to figure out who are the best manufacturers, so you get the best product. You don't want to expect perfection and end up with imperfection.
RetroFoam of Michigan has insulated more than 10,000 projects across the lower peninsula with spray foam and injection foam insulation. While these are the only insulation materials we install, we know a lot about insulation as a whole.
We are on a mission to provide homeowners with as much information as they need to make an informed decision. Below you will find some of the best manufacturers of foam board insulation, including Rmax, Cellofoam, and Owens Corning. These brands can be purchased at any home improvement store.
Best Foam Board Insulation Manufacturers
Foam board insulation is rigid panels of insulation that are made of either polystyrene, polyisocyanurate, or polyurethane.
Foam board can be used to insulate any exposed and open cavity in your home or pole barn.
Rmax
Rmax has been creating insulation based on the latest building science for more than 35 years. The company makes insulation materials for commercial, residential, and specialty projects.
Rmax offers a complete line of wall, roof, and foundation insulations.
Accessories offered to homeowners include R-SEAL Construction Tape and R-Seal 3000 Tape.
The polyiso boards they offer include exterior walls continuous insulation, exterior walls structural insulation, exterior walls cladding attachment, interior walls (exposed-rated basements, attics, and crawl spaces), cathedral ceilings, and slab on grade.
Cellofoam
Cellofoam has been in the insulation game since 1966. They provide expanded polystyrene foam boards as insulation for residential and commercial buildings, fabricated packaging, marine flotation, and void material.
Cellofoam's POLY SHIELD is a closed cell expanded polystyrene foam board used in homes.
POLY SHIELD FAN-FOLD doesn't deteriorate with age and is resistant to mold and mildew growth. It also doesn't require maintenance, like traditional insulations.
POLY PANELS EPS insulation is made to be installed in the walls of your home and helps to reduce sound and air movement when installed correctly.
Owens Corning
Owens Corning makes several different types of insulation including foam board. They also develop, manufacture, and market insulation and building materials for residential and commercial buildings.
FOAMULAR Insulating Sheathing is an extruded polystyrene foam board insulation for exterior walls.
FOAMULAR is made to be impervious to moisture and doesn't lose its R-Value when it gets wet.
FOAMULAR never sags or settles. The composition of the rigid board means it can be scored and snapped, cut, or sawed with regular tools.
Choosing the Best Insulation for Your Project
It's always a good idea to know what you're getting into before you make the insulation plunge.
With this little bit of information on some of the best foam board insulation manufacturers, you will be able to make a decision that meets your project's needs.
About Amanda Ringler
Amanda previously has worked as a breaking news and crime reporter, TV news producer, and editor in Flint and Detroit. Throughout her career as a journalist, she has won several awards from The Society of Professional Journalists - Detroit Chapter and the Michigan Press Association. As part of the RetroFoam of Michigan family, Amanda uses her experience as a journalist to write content that will help educate homeowners on the benefits of foam insulation. When Amanda isn't writing, she's spending time with her husband and rescued huskies. She also loves knitting, making art, cooking, and hosting dinner and a movie night for friends and family.