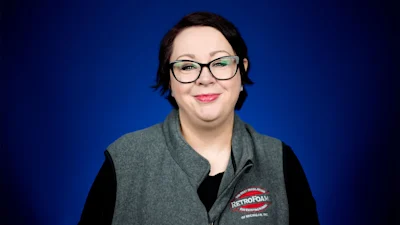 You want to lower your carbon footprint and one of the ways you've decided to do it is through renewable energy.
You live in Michigan and you're just starting your research so you're probably wondering what's available to you. As a part of RetroFoam of Michigan's ongoing efforts to educate homeowners, we have compiled a list of Michigan renewable energy sources for you.
From solar power to biomass energy, let's take a look at what is available to you.
Renewable Energy Options
Some of these options might seem obvious for Michigan renewable energy sources, but others you might not have realized are right here in our backyard.
If you're interested in these options, give your energy provider a call and see which renewable energy options they offer and how you can get signed up.
Here are the renewable energy options for homes – wind power, solar energy, biomass, and hydroelectricity.
Wind Power
Wind power created 69 percent of renewable energy generated in 2018, according to Crain's Detroit Business.
You've likely seen the giant wind turbines in Tuscola and Mason counties. The wind is one of the energy sources that is completely renewable and non-polluting source. Wind also doesn't produce any emissions.
The wind is the most plentiful clean energy sources in Michigan. The Mitten also ranks among the top 15 states nationwide for wind energy generation, according to DTE.
Solar Energy
Solar gardens are popping up all over Michigan as they harness the power of the sun.
These are helpful to homeowners who don't own their own solar panels. Consumers Energy allows customers to subscribe to SolarBlocks to offset their energy use and in turn, they receive a solar energy credit on their monthly energy bill.
Over 25 years, just one SolarBlock can offset up to 16 tons of carbon emissions, according to Consumers Energy.
Biomass
Biomass is organic material that comes from plants and animal that works as a renewable energy source, according to the U.S. Energy Information Administration.
Biomass contains stored energy from the sun. Basically, plants use photosynthesis to absorb the sun's energy. When the biomass is burned, the chemical energy inside it is released as heat and creates liquid biofuels or biogas.
Examples of biomass include wood processing waste, agricultural crops waste materials, animal manure, human sewage, food, yard, and wood waste in garbage.
Hydroelectricity
Consumers' Energy has harnessed the power of one of the Great Lakes to produce energy.
The Ludington Pumped Storage Plant is one of the fifth largest of its kind in the world, according to Consumers Energy. The site has been providing clean energy to customers for more than 40 years.
The facility is undergoing its first major upgrade and will be completed in 2020. Once completed, the site will be capable of delivering more than 2,000 megawatts of clean energy. That is enough to power a city seven times the size of Grand Rapids, according to Consumers Energy.
Creating an Energy Efficient Home
Now that you know what Michigan renewable energy sources are available to you, there are still things you can do around your home to reduce your carbon footprint.
Just because Earth Day is in April, doesn't mean you can't live every day like Earth Day. We have compiled a list of tips that can help you reduce your impact on the environment. Check out "30 Tips to Go Green This Earth Day" to see what other environmentally friendly things fit into your lifestyle.
Related Articles
9 Things to Do When You Have High Energy Bills
Energy Efficient Light Bulbs: A Bright Idea to Save Energy
Identify Leaking Money with a Home Energy Audit
About Amanda Ringler
Amanda previously has worked as a breaking news and crime reporter, TV news producer, and editor in Flint and Detroit. Throughout her career as a journalist, she has won several awards from The Society of Professional Journalists - Detroit Chapter and the Michigan Press Association. As part of the RetroFoam of Michigan family, Amanda uses her experience as a journalist to write content that will help educate homeowners on the benefits of foam insulation. When Amanda isn't writing, she's spending time with her husband and rescued huskies. She also loves knitting, making art, cooking, and hosting dinner and a movie night for friends and family.