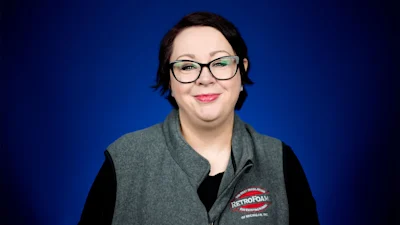 Home performance is something you should take seriously, especially if you want an energy-efficient home.
So how do you get your home at the energy efficiency and comfort level you want? Well, one way is to look into the Home Performance with Energy Star program. This program was put together by the U.S. Department of Energy as a way to help homeowners have the energy-efficient home of their dreams.
Before we get into what the Home Performance with Energy Star program is, we'd like to talk a little about ourselves. This past June, RetroFoam of Michigan became part of the Home Performance with Energy Star 2019 Century Club. This means we completed more than 100 home performance projects for homeowners throughout 2018. This means we not only understand what the program is, but we are now a part of it.
But enough about us, you're here to learn what the program is and how it works.
What is the Home Performance with Energy Star Program?
Home Performance with Energy Star is a program that connects homeowners with experienced and trusted contractors.
These contractors can help the homeowner understand their home's energy usage and identify home improvements that will increase their energy performance, the comfort, and health of their home, as well as lowering their monthly energy bills.
A quick example, when we insulate a house as part of the program, we perform what's called a blower door test. This test gives us the data that proves to the energy provider, like Consumers Energy, that our foam insulation created an air seal.
The contractors that are part of the home performance program use complex instruments to determine a home's energy use, as well as find any health and safety issues that are present or could arise. These contractors are experts in their fields who can perform and recommend home performance upgrades like air sealing your home, updating insulation to put a stop to uncomfortable rooms, and replacing appliances with high-efficiency models.
So, why should you want an energy-efficient home? Let's take a look at the stats from Energy Star.
Each Home Performance with Energy Star project can save $500 a year.
To date, the program has saved enough energy to power more than 128,000 homes for one year.
The Home Performance with Energy Star network includes more than 40 local programs and 1,500 home improvement contractors.
More than half a million homeowners across the country have experienced Home Performance with Energy Star.
Making Your Home More Energy Efficient
Having an energy-efficient, comfortable, and healthy home can make a lot of aspects of your life so much better.
Consider upgrading your appliances to energy-efficient models. You can also upgrade your insulation.
That's where we come in, as foam insulation creates an air seal that will make your home more comfortable and energy-efficient. If you want to learn more about the benefits of foam insulation, check out the Learning Center on our website.
About Amanda Ringler
Amanda previously has worked as a breaking news and crime reporter, TV news producer, and editor in Flint and Detroit. Throughout her career as a journalist, she has won several awards from The Society of Professional Journalists - Detroit Chapter and the Michigan Press Association. As part of the RetroFoam of Michigan family, Amanda uses her experience as a journalist to write content that will help educate homeowners on the benefits of foam insulation. When Amanda isn't writing, she's spending time with her husband and rescued huskies. She also loves knitting, making art, cooking, and hosting dinner and a movie night for friends and family.