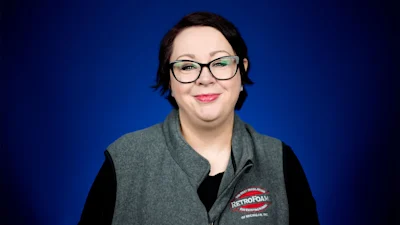 The last thing you want to deal with is van insulation problems.
Whether you use to camp, work, or haul precious goods, you need your van in working order and you need it to rise to the challenge. Your van insulation can help you with your goals, but if you choose the wrong material or it isn't installed properly, you may end up spending more money just to make it right.
Wouldn't it be great to avoid those problems from the start?
RetroFoam of Michigan has been in the foam insulation business since 2002. Since that time we have insulated countless vans making them comfortable to sleep in and durable for tools clanking around.
We want to give you all the information you need so you don't waste money or have to try and fix it yourself. In our continued efforts to educate van owners, we've compiled a list of problems you'll want to watch out for.
Van Insulation Problems
Life already gives you lemons to make lemonade with, so you don't need your van insulation giving you more citrus.
Here is a list of van insulation problems to consider before, after, and during the install.
If you decide to DIY the installation it could take you more than a day. Without the years of experience and tools to get the job done, you won't be able to install the installation as quickly as a professional. Your time is valuable, so keep that in mind before you get in over your head and the project takes you much longer than you originally planned.
DIY options could end up costing you more money than you think. If you have to cut foam board or wool batts and mess up, then you are wasting material and will need to buy more. The same is true for spray foam kits. The nozzles are known to clog, which makes the material in the cannister unusable. Also, you can't be sure how fast or how much foam will come out. This means you could run out of material fast and will have to buy more.
If you do the installation yourself, there is no warranty on the products or workmanship. Basically, if you mess up the installation that is money out of your pocket to fix it. Some materials, like spray foam kits, aren't yielding if you try to take the material off the van walls or ceiling.
Hiring a contractor can be pricey. Hiring a professional to insulate your van can be costly. You're paying not only for the material but also for the labor.
You will need to vet any contractor you hire. We can never stress this enough. Before you hire a contractor, check out their online reviews. How long have they been in business? Do they specialize in one material, or do they do a little bit of everything? Make sure whoever you hire is an expert in the insulation material you have chosen.
If you install the insulation yourself, you will have to spend a lot of time on research. Not only does the installation itself take an enormous amount of time as a DIY project, but the time taken to research how to do it eats up your time too. Don't skip the research though. It's important you know everything you need to know about van insulation DIY projects before you even get started.
You may not be able to find an insulation contractor who can insulate your van in your area. Depending on the material you choose and where you live, a road trip might be in your future. In most cases, when it comes to insulating vans the contractor could ask you to bring it to their shop. This could be a few towns over or maybe a whole other state.
Condensation, moisture, and rust. When hot meets cold, condensation forms. If your van walls are a different temperature than outside, condensation can form on the metal. Wool and expanded polystyrene foam boards are known to retain moisture, which means this condensation can cause rust to form on the interior can walls, ceiling, and floor if these types of insulation are used.
Making the Best Choice for Your Van Insulation
Now that you know what to look out for, you're ready to start researching which van insulation will be best for your needs.
If you want to learn more about this, check out our article What are the Best Options for Cargo, Sprinter, and Camper Van Insulation?
About Amanda Ringler
Amanda previously has worked as a breaking news and crime reporter, TV news producer, and editor in Flint and Detroit. Throughout her career as a journalist, she has won several awards from The Society of Professional Journalists - Detroit Chapter and the Michigan Press Association. As part of the RetroFoam of Michigan family, Amanda uses her experience as a journalist to write content that will help educate homeowners on the benefits of foam insulation. When Amanda isn't writing, she's spending time with her husband and rescued huskies. She also loves knitting, making art, cooking, and hosting dinner and a movie night for friends and family.