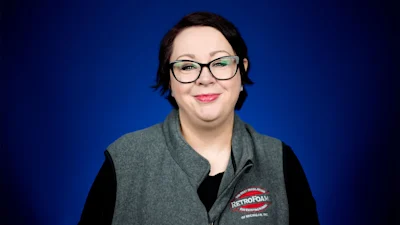 Kenny Rogers was right – you gotta know when to hold 'em and know when to fold 'em.
Especially when it comes to deciding whether your van insulation will be installed as a do-it-yourself project or if you'll hire a professional. The key is knowing whether your experience is your winning hand or if you should fold and let the pros handle it.
There are a lot of pros and cons that go along with deciding on a DIY insulation project or hiring an insulation contractor but don't worry, we'll help you out.
RetroFoam of Michigan has more than 17 years of experience installing foam insulation, and that's not just in homes and pole barns – we insulate vans too. It is our mission to educate homeowners, as well as van owners, about their insulation options.
In our continued education efforts, we will give you the information so you can decide whether DIY or hiring a contractor will be best for your van insulation needs.
DIY Van Insulation
If you're ready to tackle insulating your van on your own, you have options when it comes to materials.
There is foam board, wool, or spray foam kits.
Let's break down the pros and cons of the van insulation DIY.
Pros:
Less expensive than hiring a contractor.
Common insulation types can be found in any home improvement store for DIY purposes.
You can work on this project on your own time and enjoyment. This is especially true if this has been a labor of love as you are converting your van yourself into a camper or the work van you've always wanted.
Cons:
There is no warranty on the workmanship or products if something goes wrong. This means if there is a mistake, you are left to pay for it.
Because insulating a van probably isn't something you have done before, the learning curve can be steep and chances to make a costly installation mistake can be high.
The time to insulate a van on your own can take an entire day or longer, depending on your experience.
Professional Van Insulation
Choosing a professional to insulate your van will take some vetting.
Here are the pros and cons of hiring an insulation contractor for your van.
Pros:
A good contractor will offer a lifetime warranty on the workmanship and insulation in case something isn't right.
It will only take a contractor 2 to 4 hours to insulate your van.
A contractor that specializes in the material you choose, whether it's foam board, wool, or spray foam, will have it on hand and you won't have to wait or order it.
Closed cell spray foam is dense enough it can take a beating when it comes to your tools banging into it.
It's a good feeling to outsource the project to a professional who has experience and skill. It comes down to peace of mind knowing the job is done right.
Cons:
Hiring a contractor is much more expensive than insulating your van on your own.
You have to make sure the contractor you hire knows how to insulate a van. If not, you could end up unhappy and out of money.
You may have to wait to get on their schedule for installation and will need to drive your van to their location.
If the contractor doesn't offer some kind of warranty and there is an issue, you are stuck.
It may be hard to find a contractor in your area to hire to install the type of van insulation you are looking for. Which means you may need to drive to another city or even another state to get the work done.
The Best Van Insulation for You
You have now read the pros and cons of van insulation DIY and hiring a professional.
It's up to you to now decide if your skills are where they need to be to install the insulation installation on your own or if an insulation contractor will be a better fit. Our hope is we have given you all the info you need to make the best decision for your van.
Whether it is your work van, your home in the great outdoors, a way to haul precious cargo, insulation will be important to your needs.
If you'd like to learn more about closed cell spray foam for your van, check out the Learning Center on our website.
About Amanda Ringler
Amanda previously has worked as a breaking news and crime reporter, TV news producer, and editor in Flint and Detroit. Throughout her career as a journalist, she has won several awards from The Society of Professional Journalists - Detroit Chapter and the Michigan Press Association. As part of the RetroFoam of Michigan family, Amanda uses her experience as a journalist to write content that will help educate homeowners on the benefits of foam insulation. When Amanda isn't writing, she's spending time with her husband and rescued huskies. She also loves knitting, making art, cooking, and hosting dinner and a movie night for friends and family.