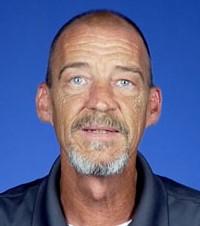 Not all homes are built the same – some have flat roofs, some have roof peaks, while others are domes.
For the standard roof, shingles are generally the go-to, but what options do you have when your home structure doesn't fit the norm? There is one insulation material you might not have thought of that can also double as roofing for your oddly shaped roof.
That insulation is closed cell spray foam.
As a project manager here at RetroFoam of Michigan, I like to bring my experience working in home construction to the table to help customers with their comfort and energy efficiency challenges. I also love working on projects that require me to think outside the box, like using closed cell spray foam insulation for a homeowner's roofing needs.
In this article, I am going to explain the types of structures that could benefit from a closed cell spray foam roof, which buildings aren't a good fit, and how to install spray foam roof insulation.
How to Spray Foam Roof Insulation Instead of Using Shingles
Before I jump into how spray foam roofing is installed, let's take a quick second to discuss which structures are the best fit for this option.
The types of structures that are a good fit to use closed cell spray foam insulation as a roofing material are greenhouses, dome-shaped structures, and some mobile homes. Any building with a flat roof isn't a good fit, because if it rains, there's no place for all of that water to go.
Now let's get into the installation process for spray foam roof insulation.
Before the installation, there is some preparation that needs to take place. It's important that the roof not have any bad lumber or debris. If there is lumber that needs to be replaced, it has to be done before in the install. If there is any debris on the roof, it should also be cleared out.
These two things are important so the spray foam installation process can go as smoothly as possible.
Installing spray foam insulation on the roof of a home isn't like a regular installation process. For example, if you have a dome roof, the installation crew can't really walk on the roof to spray the foam.
When it comes to installing spray foam roofing, the best approach is to get a lift and spray the foam in sections. The installer will spray a minimum of 4-inches of closed cell foam to give it the durability it needs and to create an air seal.
The good thing is that closed cell goes on a lot smoother than open cell spray foam, so the final product will look smooth and finished.
While that foam looks nice and ready to go, there is one more thing that needs to be done.
While closed cell spray foam is durable, the sun can actually do a real number on it. If you choose closed cell spray foam for your roof, a protective coating needs to be added to protect your new roof from UV rays.
This goes on like paint and needs to be touched up every five years or so as the UV rays will eventually break it down as well.
Choosing Spray Foam for Your Roof
Choosing closed cell spray foam insulation for your roof has benefits over having just regular shingles.
The air seal created is a big one, because this barrier stops air from moving into and out of the roof of your structure. Stopping this air movement makes it much easier to control the temperature, which also increases the energy efficiency of the building.
Another great advantage is you won't have to worry about roof leaks. Closed cell spray foam is water impermeable, which means not a drop is going to move through it.
These are just some of the advantages you'll see with spray foam roofing. If you want to learn about more benefits of foam to insulate your home or pole barn, head on over to the Learning Center on our website. If video is more your thing, check out our YouTube channel show Foam University.
Related Articles
What is Closed Cell Spray Foam Insulation? What it's Made of, How it Works, & More
Can You Spray Closed Cell Foam Insulation in Cold Weather?
Open Cell vs Closed Cell Foam Insulation: Which is Better for My Home?
About John Kushon
John has experience working in home construction, so working with builders now to insulate homes as they are being built is one of his favorite things. On the average day, John meets with homeowners to discuss their insulation needs and any problems they are experiencing in their homes and making detailed drawings of the projects. As time allows, he likes to read and learn more about building sciences. When he's not at work, John spends time with his grandkids. He also has a passion for music, playing pool, and darts.