building envelope | freezing pipes | spray foam insulation
Not many things will ruin your day like having frozen pipes in your home.
If you're researching insulation for your home, you're likely seeing a lot about sealing the building envelope.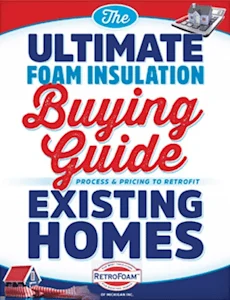 Have questions about insulating your existing home with foam? Our free educational guide compares home insulation types while answering the most frequently asked questions, including the process and pricing of foam insulation.