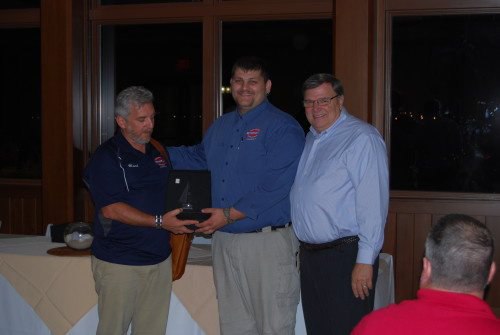 Subscribe
RetroFoam of Michigan Awarded Top Gun Achievement at National Conference
RetroFoam of Michigan has once again been awarded the "TOP GUN" award for their commitment to professionalism, customer care, and being in the top 10% of RetroFoam dealer sales in the nation.
They were recognized for their outstanding performance by PolyMaster at their annual conference in Charleston, South Carolina on August 27, 2015.
"We are committed to giving homeowners a top notch customer experience while helping them to save energy and live comfortably in their homes," said Mark Massey, owner of RetroFoam of Michigan. "We couldn't continue to win this award without the hard work and dedication of our office staff, estimators, and installation crew."
Now serving all of Michigan's lower peninsula, RetroFoam of Michigan is positioned to bring modern foam insulation and energy efficiency to homeowners in Grand Rapids, Kalamazoo, Muskegon and other southwest Michigan counties.