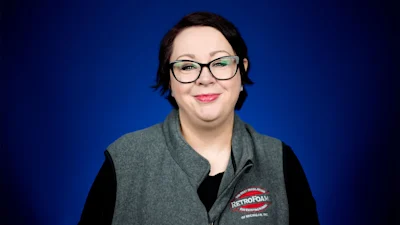 You have suspicions that your walls aren't doing their job keeping the elements outside where they belong.
That is the job of the insulation in your walls, but how do you know the insulation is doing what it's supposed to or if it is insulated at all? Your enclosed wall cavities aren't like the attic or crawl space in your home where you can see whether they are insulated.
You need to know how to check if walls are insulated or you will continue to have an uncomfortable home and high energy bills. Fear not, we're here to help.
RetroFoam of Michigan has been insulating homes since 2002. When we send an estimator to a home, they are the experts who can tell you the source of your comfort issues. That includes if your walls are lacking in the insulation department.
Helping homeowners with uncomfortable homes and high energy bills isn't our only specialty – we also work to make sure they are educated. In this continued endeavor, we will explain how to check insulation in walls from the least to most intrusive ways.
How to Tell if there is Insulation in the Wall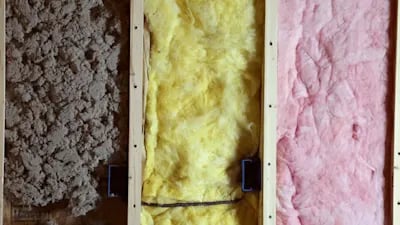 There are several ways to check the insulation in your walls.
Some ways require a little more demo than others. Let's get to checking these walls.
Ask the Previous Homeowner
The quickest, easiest, and less messy way to determine whether your walls have insulation is to just ask the previous owners.
While this is one of the easier ways to check to see if your home is insulated, you may not be able to contact the previous owners for several reasons. You can also try reaching out to the realtor, but they may not know the answer.
Remove the Electrical Outlet Box
Why make new holes in your walls when technically they already exist?
The areas where your electrical outlets and light switches are great places to check whether or not you have existing insulation. It's fairly simple, because you just have to remove the faceplate, but there are some safety measures you should address first.
Before you remove the faceplate you should shut off the circuit running to the box or boxes. In some cases, you will see the fiberglass around the box, but in other cases, you have to pull the box out a little to see the wall cavity.
Once you're finished, just put everything back where you found it and turn the power back on.
Check Behind the Baseboard
In most cases, there is a space at the bottom of the drywall in your home where the baseboard is.
It's pretty easy to pry the baseboard away from the wall, but you'll need to make sure you don't damage the trim or the drywall.
Before you get started you'll need a pry bar and a thin piece of board. Use the thin bar between the wall and the pry bar to avoid any damage. Next, you'll gently pry the trim away from the wall.
If you have insulation, like fiberglass or cellulose in your walls, you should be able to see it in this gap, according to The Spruce.
All that's left to do is replace the baseboard when you're done.
Drill a Small Hole in the Wall
Drilling a hole is a little more invasive, but you can do it in places of your home that are inconspicuous and can be easily patched.
If you have a closet that has an exterior wall, then this is a great place to drill a ¾-inch hole. Once the hole is drilled, you can sometimes get a look to see if there is insulation. If you have an inspection scope, you can use that to get a better look at what is in your walls.
If you don't have an inspection scope, The Spruce recommends using a wire hanger because you can hear it tapping on both sides of the wall if the cavity is empty. With this method, you would need to be careful to not pull and displace any fiberglass that could be in the wall.
Another place where you can drill a hole is above your kitchen cabinets.
Tear Down the Drywall
Once you decide to tear down your drywall, you're now in it to win it and have a pretty big project on your hands.
Even if it's a small section, you will still need to replace the drywall section, mud it, sand it, and paint it to match the rest of the room.
This is a great way to see what exactly is in your walls and gives you the opportunity to access your next options for insulation if you need it.
House Has No Insulation in Walls
Now that you know how to check your walls for insulation, it's time to think about your next steps.
Whether you found your walls were empty or the insulation you found isn't doing its job, something led you to check your walls in the first place. Maybe it was the cold drafts or uncomfortable rooms – either way, you know you have a problem.
Your exterior walls need insulation. You have insulation options, so it's up to you to decide what material works best for you.
If you want to learn more about what insulation materials could work best for you, check out our article What is the Best Insulation for Exterior Walls?
About Amanda Ringler
Amanda previously has worked as a breaking news and crime reporter, TV news producer, and editor in Flint and Detroit. Throughout her career as a journalist, she has won several awards from The Society of Professional Journalists - Detroit Chapter and the Michigan Press Association. As part of the RetroFoam of Michigan family, Amanda uses her experience as a journalist to write content that will help educate homeowners on the benefits of foam insulation. When Amanda isn't writing, she's spending time with her husband and rescued huskies. She also loves knitting, making art, cooking, and hosting dinner and a movie night for friends and family.