House Too Hot or Too Cold? RetroFoam of Michigan Tells WZZM How to Survive the Changing Seasons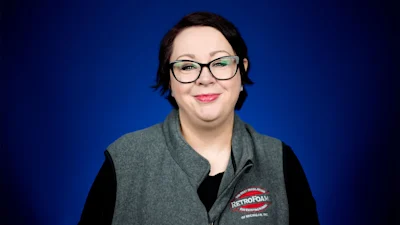 It's too hot or it's too cold and no matter how you try you can't get your home to maintain a constant temperature.
The constant flip-flopping of the temperature in your home is probably costing you a fortune in monthly energy bills. Updating the insulation in your home with a material that creates an air barrier will help you have a more comfortable and energy-efficient home.
RetroFoam of Michigan's General Manager Eric Garcia spoke to Kylie Ambu on WZZM's The Exchange on how homeowners can survive the changing seasons. The best fix is to add insulation that creates an air seal that keeps the outside air out and the air you pay to treat inside. The insulation material that can do this is foam.
Both injection and spray foam will work to seal up all the areas where air leaks into your home in the attic, exterior walls, crawl space, rim joist, and basement. Foam insulation expands in a way when it is installed that it is able to fill all of the nooks and crannies.
Learn More About Insulating and Air Sealing Your Home
Those cold floors, drafts, uncomfortable rooms, and high energy bills can be a thing of the past with the creation of an air seal.
If you would like to learn more about foam insulation in your home, check out the Learning Center on our website.
About Amanda Ringler
Amanda previously has worked as a breaking news and crime reporter, TV news producer, and editor in Flint and Detroit. Throughout her career as a journalist, she has won several awards from The Society of Professional Journalists - Detroit Chapter and the Michigan Press Association. As part of the RetroFoam of Michigan family, Amanda uses her experience as a journalist to write content that will help educate homeowners on the benefits of foam insulation. When Amanda isn't writing, she's spending time with her husband and rescued huskies. She also loves knitting, making art, cooking, and hosting dinner and a movie night for friends and family.