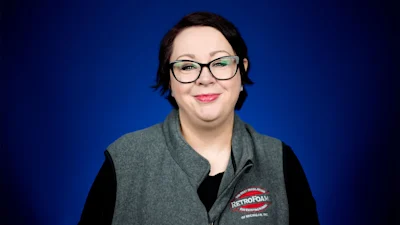 Are you a homeowner, contractor, or do-it-yourselfer? Are you looking to expand your knowledge of foam insulation?
Well, friends, class is in, and Foam University and its Professor of Foam, Eric Garcia, are here to teach you everything you want to know about spray and injection foam insulation.
RetroFoam of Michigan has been on a mission to educate homeowners and has developed Foam University as a part of that endeavor.
So now you're likely wondering, "What is Foam University?"
UPDATE: Foam University has a new channel - Foam University by RetroFoam. Make sure to check it out, like it, and subscribe.
Foam University
Foam University is a weekly YouTube video series that will explore topics on the most asked questions about spray foam and injection foam insulation.
This new series will have something for every homeowner, contractor, and DIYer. It doesn't matter what your skill set is, you're sure to learn something from the Professor of Foam.
These classes are fun, straightforward, and helpful as Eric tackles a specific topic or question about foam insulation. Each class consists of a short 2- to 4-minute video.
Professor of Foam Eric Garcia
The Professor of Foam, also known as Eric Garcia, is the general manager of RetroFoam of Michigan.
Eric brings his vast knowledge of training from the top spray foam and injection foam manufacturers, practical installation experience, and his knowledge of managing a foam insulation business. He also has a vast knowledge of building science and is BPI-certified.
But don't let this all bog you down. This show isn't just educational, it's entertaining as well.
Where to Find Foam University
Now that we have piqued your interest, you want to get more of this foam insulation vlog.
You can find old episodes of Foam University on RetroFoam of Michigan's YouTube channel, or you can check out the new channel Foam University by RetroFoam. When you check out the new channel, make sure you subscribe and click that bell so you'll be notified when new videos are posted.
About Amanda Ringler
Amanda previously has worked as a breaking news and crime reporter, TV news producer, and editor in Flint and Detroit. Throughout her career as a journalist, she has won several awards from The Society of Professional Journalists - Detroit Chapter and the Michigan Press Association. As part of the RetroFoam of Michigan family, Amanda uses her experience as a journalist to write content that will help educate homeowners on the benefits of foam insulation. When Amanda isn't writing, she's spending time with her husband and rescued huskies. She also loves knitting, making art, cooking, and hosting dinner and a movie night for friends and family.