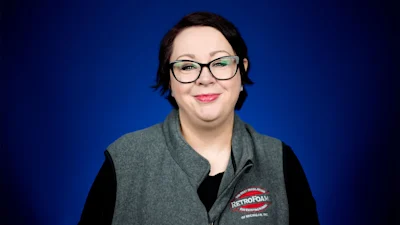 Foam board insulation can be found in many homes, but just because people use it doesn't mean there aren't some problems with it.
If you're considering foam board insulation for your project, it's always best to anticipate the worst-case scenario just in case.
RetroFoam of Michigan has been insulating homes across the lower peninsula since 2002. In that time we have run into dozens of insulation problems as we fix them to help homeowners create the homes of their dreams.
While there are some problems with foam board insulation, there are fixes to these problems.
Foam Board Insulation Problems
Decrease in insulating abilities. Overtime polyisocyanurate foam boards can decrease insulating capabilities. When this happens, your home will be more uncomfortable as you can't regulate the temperature.
Solution: If you don't want to update your insulation again, then it might be best to choose a material that doesn't lose its insulating abilities and doesn't breakdown or settle over time. One such option would be spray or injection foam insulation.


Moisture collection. Expanded polystyrene foam boards are made with air bubbles that stop heat transfer. Unfortunately, those same air bubbles collect moisture which leads to mold and mildew growth.
Solution: Rigid foam board insulation products are actually made to be water resistant.


Air leakage. When installing foam board insulation, if the seams between the boards and cavities aren't sealed then you will still suffer from air movement into and out of your home through those seams.
Solution: You can use caulk or tape to seal those seams. When adding new insulation to your home, if you want your space to be energy efficient and comfortable, it's important to block any of those air leaks.


Improper installation. Foam board must be custom cut to fit the area where it is being installed. Just like the problem above, you won't be able to control the temperature in your home if there is any air movement. If the boards aren't cut properly, then you will have large gaps for air to pass through.
Solution: Before you install the foam board into the cavity, make sure you take exact measurements so the board can be installed precisely. If the installation process is outside of your abilities, it is probably best to have a professional do the install.
Choosing the Best Insulation for Your Home
It's always good to know what you're getting into before you insulate your home with a material.
It's also good to understand how the different types of foam board work and how important the install process is to make it successful.
About Amanda Ringler
Amanda previously has worked as a breaking news and crime reporter, TV news producer, and editor in Flint and Detroit. Throughout her career as a journalist, she has won several awards from The Society of Professional Journalists - Detroit Chapter and the Michigan Press Association. As part of the RetroFoam of Michigan family, Amanda uses her experience as a journalist to write content that will help educate homeowners on the benefits of foam insulation. When Amanda isn't writing, she's spending time with her husband and rescued huskies. She also loves knitting, making art, cooking, and hosting dinner and a movie night for friends and family.