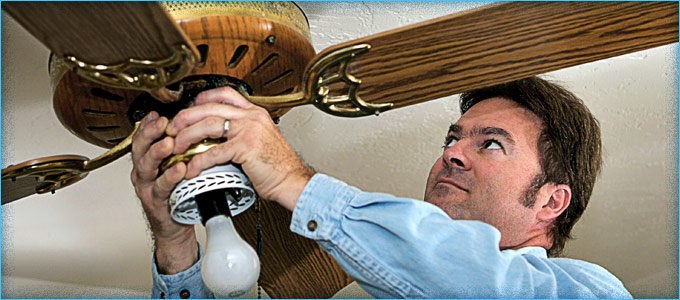 Subscribe
Use Ceiling Fans in Winter to Push Down Warm Air
It may sound counter intuitive, but your ceiling fans can be used for more than cooling off your home during the warm summer months.
You read that right, your ceiling fans can actually work to help keep your home warmer during those bitter cold winter nights.
RetroFoam of Michigan has more than 15 years of experience insulating homes across the lower peninsula. While foam insulation is all we do, we also pride ourselves in knowing the tips and tricks that will make your home a more comfortable space.
Now let's get to the science of ceiling fans.
Which Way Should a Ceiling Fan Turn in the Winter
Since heat rises, using a ceiling fan during the winter months to push warm air away from the ceiling can help spread that heat more evenly around the room.
It's as easy as flipping a switch on your ceiling fan so it rotates in the opposite direction.
Another key thing to remember is to run your fan on a slow speed and double check that the motor is set to the opposite of the default summer rotation. This will create a "gentle updraft," according to Energy Star.
Related Articles
Here are some articles that can help you keep your home warm this winter.
Why is My House So Cold in the Winter
How to Prepare a House for Winter: 10 Things to Do Before the Snow Flies