The snow has already started to fall across the Mitten, and the worst of the storm and following cold weather is yet to come.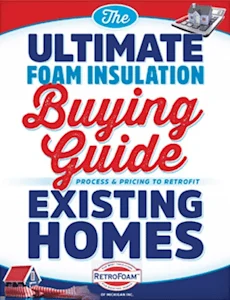 Have questions about insulating your existing home with foam? Our free educational guide compares home insulation types while answering the most frequently asked questions, including the process and pricing of foam insulation.
News | mobile weather applications | weather
It's no secret the weather in Michigan tends to be a little fickle, so having the best weather app can help you plan your week.
FAQ | Foam Insulation | injection foam insulation | spray foam insulation | weather
You're on the schedule to have a RetroFoam of Michigan crew install spray foam insulation in your home, but inclement weather has hit and you aren't sure if the company will need to reschedule.