closed cell spray foam | humidity | marijuana grow room | moisture | open cell spray foam | spray foam insulation
Whether you're cultivating marijuana for personal use or for your business, you need your grow room insulation to be on point.
air seal | exterior walls insulation | moisture
As the temperature drops and you kick on your furnace have you noticed condensation forming on your walls?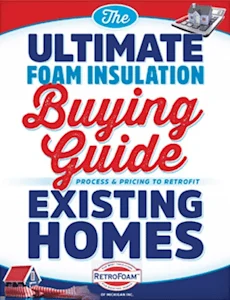 Have questions about insulating your existing home with foam? Our free educational guide compares home insulation types while answering the most frequently asked questions, including the process and pricing of foam insulation.
allergens | fiberglass | foam insulation benefits | indoor air quality | insulation | moisture | mold | pollen | pollutants
Did you know the old, traditional insulation you have in your walls could be making you sick?