FAQ | attic | hot roof | insulation | unvented attic
While doing your research on insulating your attic you may have come across a term you've never heard of before – hot roof.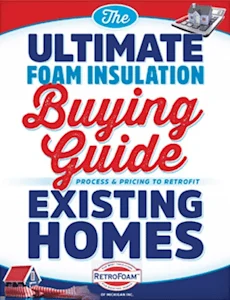 Have questions about insulating your existing home with foam? Our free educational guide compares home insulation types while answering the most frequently asked questions, including the process and pricing of foam insulation.
FAQ | insulation | paint | paint foam insulation | spray foam
Spray foam insulation is great for making your home more comfortable and energy efficient, but the yellow-beige color is begging for a makeover.
FAQ | air seal | airtight house | indoor air quality | insulation
You know about the benefits of foam insulation for your home, but you still have questions on whether the material can create an airtight house that will make it too tight.